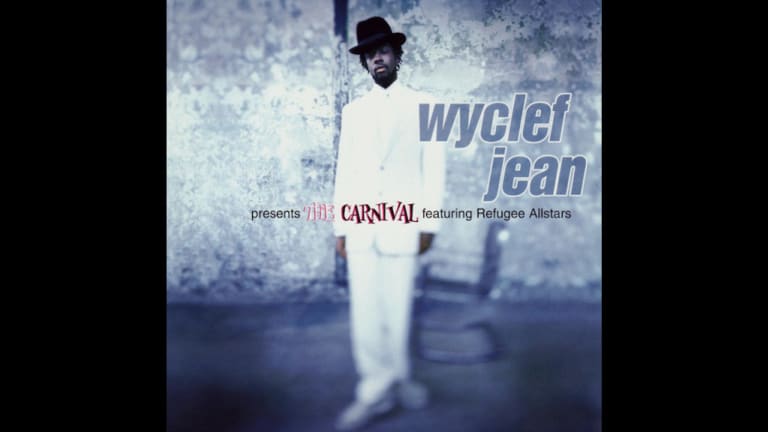 Weekday Distraction: Wyclef Performs 'The Carnival' at the Apollo for ADCOLOR
ADCOLOR After Dark marked the first time ever Wyclef Jean performed his hit album The Carnival in its entirety.
On Wednesday, Sept. 9th, Wyclef Jean performed his entire Double Platinum solo debut album Wyclef Jean Presents The Carnival live at the world famous Apollo Theater, in Harlem, as part of ADCOLOR After Dark, the concert component of the ADCOLOR Everywhere three-day virtual experience.
If you're of a particular age, you probably realized The Carnival was a hit the first time you heard it. I can remember that day in the summer of 1997 like it was yesterday. My cousin had purchased The Carnival, which would be nominated for Best Rap Album at the 40th Annual Grammy Awards, and brought it over so we could listen to it together. Although we listened to the entire CD from beginning to end several times that night, the songs that stuck out to us were "Gone Till November"; "Guantanamera," which was also nominated for the Best Rap Performance by a Duo or Group Grammy; and "We Trying to Stay Alive," the first single off The Carnival that features samples of Audio Two's "Top Billin'" and the Bee Gees' hit "Stayin' Alive." The album brought the Saturday night fever to my soul, but since I was too young to go clubbin', I just two-stepped and shimmied around my mom's living room in my green striped tank, flare jeans, and chunky beige suede platform sneakers -- it was a vibe, trust me.
ADCOLOR After Dark was the first time time Wyclef performed the entire album, which is certainly hard to believe considering that The Carnival bridged generations and proved the legendary Hip Hop artist, songwriter, and producer had as much star power as fellow Fugee Lauryn Hill, who would release her debut album The Miseducation of Lauryn Hill in 1998. The clip above features Wyclef performing "Guantanamera," which celebrates Celia Cruz and her iconic song of the same name and brought together multiple generations in similar fashion to "We Trying to Stay Alive."
ADCOLOR Everywhere was comprised of a conference, an awards ceremony, a fireside chat with Gabrielle Union, and main-stage sessions with Bishop T.D. Jakes, activist Tamika Mallory, and others. The 14th Annual ADCOLOR Awards also featured performances by Anthony Hamilton and MAJOR.
Watch Wyclef's entire performance of The Carnival during ADCOLOR After Dark below.
If you'd like to see more from Wyclef, check out his new YouTube show and podcast, RunThatBack, which is a collaboration between Wyclef and BACARDÍ Rum to bring "together a slew of iconic guests from the hip-hop genre, music industry, sports world and entertainment circles as they share the untold stories of their careers over delicious BACARDÍ Rum cocktails." So far, Lena Waithe, will.i.am, Clive Davis, and Kirk Franklin have appeared on RunThatBack with Wyclef. The series is also available as a podcast on all major podcasting platforms. RunThatBack also features "rum-centric segments" called "Rum Talk" and "Toast Up" to get listeners into the spirit.