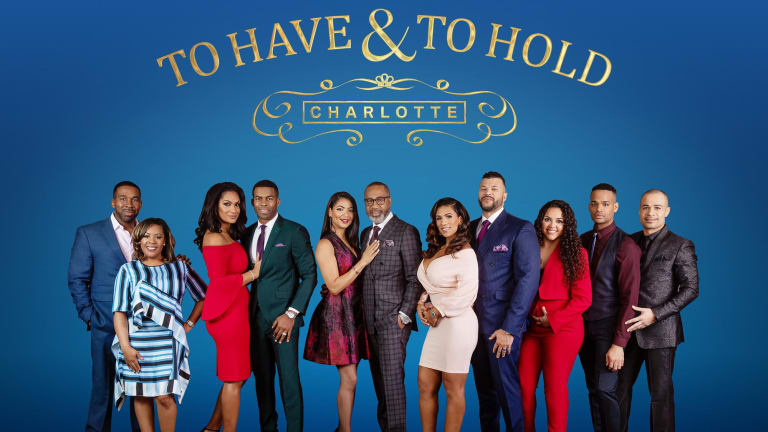 Weekday Distraction: 'To Have & To Hold: Charlotte' Brings the Drama
Tune into OWN as five power couples go through parenthood trials, financial downturns, intimacy issues, and more.
It's Thursday afternoon and we're willing to bet you're already looking ahead to the weekend, and that's OK. As you plan your weekend TV watching, let us put OWN's reality series To Have & To Hold: Charlotte (THATHC) on your radar.
This hour-long series recently joined OWN's popular Saturday night lineup, where Iyanla: Fix My Life draws audiences at 9 p.m. and THATHC keeps them glued to their screens at 10 p.m.
To Have & To Hold: Charlotte provides a candid glimpse into the lives of five Black power couples in the North Carolina city. There are parenthood trials and tribulations, financial downturns, and intimacy issues. But these couples also know how to let loose and have fun. "While these passionate and often opinionated friends may have their differences, they will ultimately do anything for each other," explains OWN in press materials. "As marriages and friendships are put to the test, will they have the love and strength needed to thrive or will some of these relationships crack under the pressure?"
Distract yourself from the work week with the THATHC season one preview below. And remember, the first three episodes are available for viewing online and To Have & To Hold: Charlotteairs Saturdays on OWN at 10 p.m.