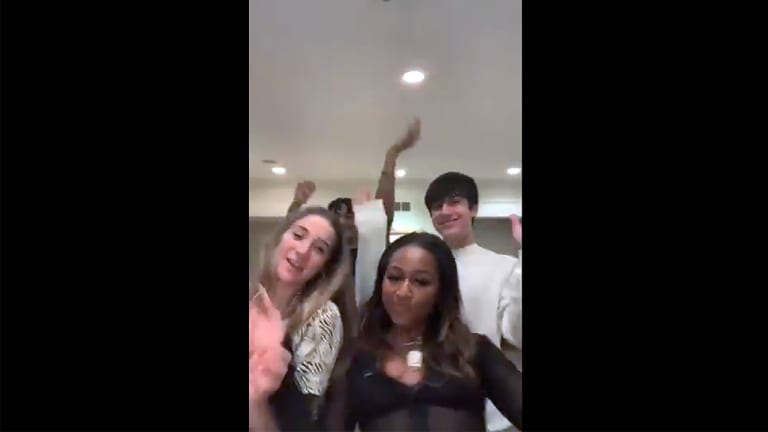 Weekday Distraction: Sasha Obama Raps & Dances to 'Adderall' on TikTok
Aye! Aye! Aye! Git it, Sasha Obama!
A video featuring 19-year-old Sasha Obama and six friends lip syncing and dancing to rapper Popp Hunna's song "Adderall" has garnered more than a million views on Twitter.
The 15-second video was originally posted on TikTok, but was deleted shortly after viewers began recognizing the former First Daughter front and center. However, it was re-shared on Twitter and YouTube.
Barack and Michelle Obama's youngest daughter looks really beautiful with her sheer button-down top, white acrylic nails, and bronze-highlighted hair. It's really cute to see Sasha enjoying time with her friends and doing what young people her age do.
Of course, haters are going to hate, and the video sparked controversy because of the vulgarity of the song [insert eye roll] and that the University of Michigan sophomore and her friends weren't wearing masks or socially-distancing. But there's no way to know when the seven young adults recorded the video.