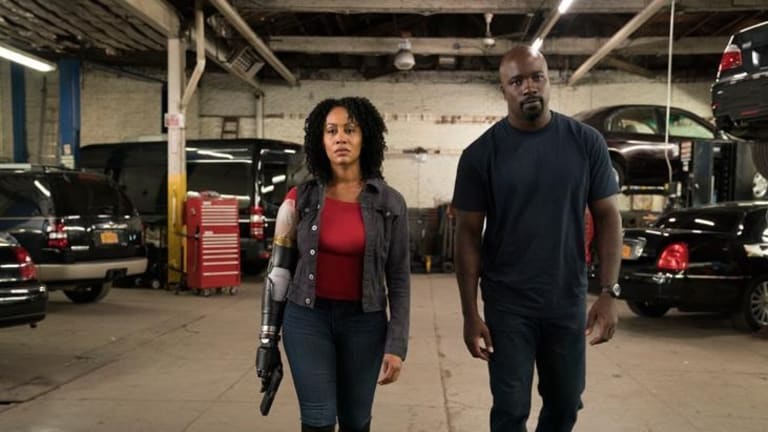 Weekday Distraction: Marvel's 'Luke Cage' Returns in June [TRAILER]
Weekday Distraction: Marvel's 'Luke Cage' Returns in June [TRAILER]
Marvel and Netflix recently announced that season 2 of the hit superhero series Luke Cage will be released on the streaming service on June 22nd.
Since we last saw Luke Cage (Michael Colter), he has cleared his name and "has become a celebrity on the streets of Harlem with a reputation as bulletproof as his skin. But being so visible has only increased his need to protect the community and find the limits of who he can and can't save. With the rise of a formidable new foe, Luke is forced to confront the fine line that separates a hero from a villain."
With Black Panther earning more than $1 billion worldwide, DC's BlackLightning captivating audiences on Tuesday nights, and season 2 of Luke Cage on the horizon, it's a great time to be a superhero fan.
[Images: David Lee/Netflix]