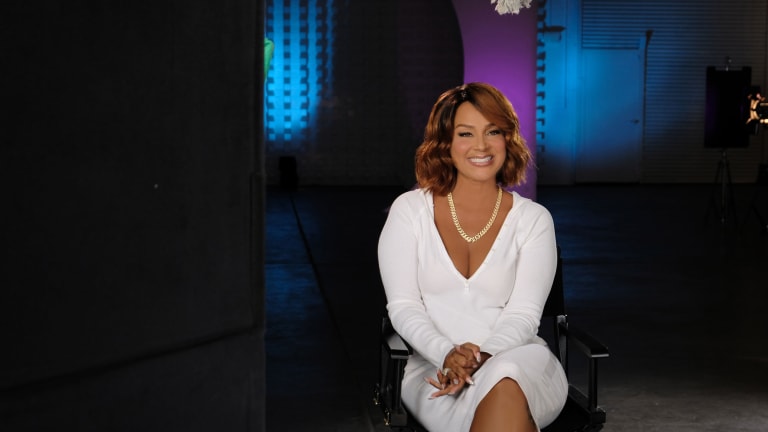 Weekday Distraction: LisaRaye Doesn't 'F**k' With Duane Martin Any More [VIDEOS]
If you've ever wondered why and how LisaRaye and Michael Missick's marriage ended, Duane Martin may be the answer.
It's Thursday afternoon and it's time for a Weekday Distraction. (One more day, one more day.) And there's nothing more distracting than a little tea or gossip, especially when it involves celebrities and has absolutely no bearing on our lives. And this is some mouth-watering tea …
During a recent episode of TV One's Uncensored, LisaRaye McCoy accuses her former friend and fellow actor Duane Martin of breaking up her marriage.
LisaRaye stole our hearts as Diamond in The Players Club, which was her film debut. And she became a real-life rags to riches story when she went from single mother/video girl to first lady of Turks and Caicos after her husband, Michael Missick, went from chief minister of the British Overseas Territory to its first Premier.
But then there was trouble in the Caribbean paradise and LisaRaye accused Missick of having an affair with Rocsi Diaz, who was a co-host on BET's 106th & Park. She alleged that the secret couple would use their marital home for trysts when LisaRaye was not in Turks and Caicos.
Now, I know I wasn't alone when I wondered, "How exactly does a man in a governmental position like Missick meet someone like Rocsi Diaz?"
Well, on an upcoming episode of Uncensored, LisaRaye reveals why her friendship with Duane Martin ended. She says Martin had become like a brother to her after they starred in All of Us, and she introduced him to Missick. She claims the two men became really good friends, oftentimes hanging out without her. LisaRaye alleges that over the course of Missick and Martin's friendship, the latter introduced her husband to many women, which ultimately led her to divorce Missick.
"He became disrespectful with introducing my husband to different women," said LisaRaye during her Uncensored interview. "And women that we actually knew as friends and associates."
"Yes, you know my dirt as my brother, as my friend, but you my friend," continued LisaRaye during her episode of the autobiographical series. "I introduced you to him. What are you doing? I'm still kind of confused about that one. So needless to say, me and Duane do not f**k with each other at all. F**k him! F**k him!"
Martin is currently going through a divorce with actor Tisha Campbell after 22 years of marriage. Like to know what's gon' down? Well she wrote a song about it. Like to hear it? Here it go.
LisaRaye also spoke with TV One about Tupac's "Toss It Up" music video.
Uncensored: LisaRaye McCoy airs Sunday, October 20th, at 9/8c on TV One.