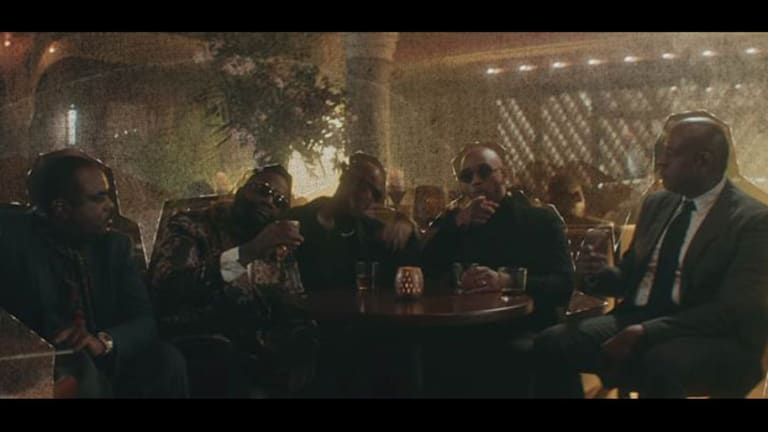 Weekday Distraction: 'Just in Case' Music Video from 'Godfather of Harlem'
Watch Swizz Beatz, Rick Ross, DMX, and Godfather of Harlem star Forest Whitaker in the "Just in Case" music video.
Last week, Hip-Hop superstars Swizz Beatz, Rick Ross, and DMX released the music video for "Just in Case," an original song from the original series soundtrack of Epix's Godfather of Harlem.
According to press materials, "The cinematic visual plunges viewers into the heart of the show's world. From the opening exchange between Academy Award-winner and star Forest Whitaker and Swizz, it integrates the music and story seamlessly. In between braggadocios and bulletproof bars, Ross promises Whitaker, 'Anything Florida, I'm your guy.' Moreover, DMX delivers a classic cameo rife with raw rhymes and the bark that changed Hip-Hop. Swizz holds it all together with smooth swagger and style like only he can."
Two more singles from the soundtrack were released Friday, Sept. 27th. On "Business Is Business," Harlem's own Dave East and A$AP Ferg "lock into a vicious verse volley," according to a press release. Swizz curated the soundtrack and lends a "simmering groove and sharp lyrics" with Emeli Sandé on "Saints and Shadows."
Epic Records also assembled an Official Godfather of Harlem Playlist with all the currently available tracks and upcoming music. It will be updated every Friday prior to the next episode's Sunday premiere. Listen on Spotify and Apple Music.
Godfather of Harlem premiered last night, Sept. 29th, on EPIX.