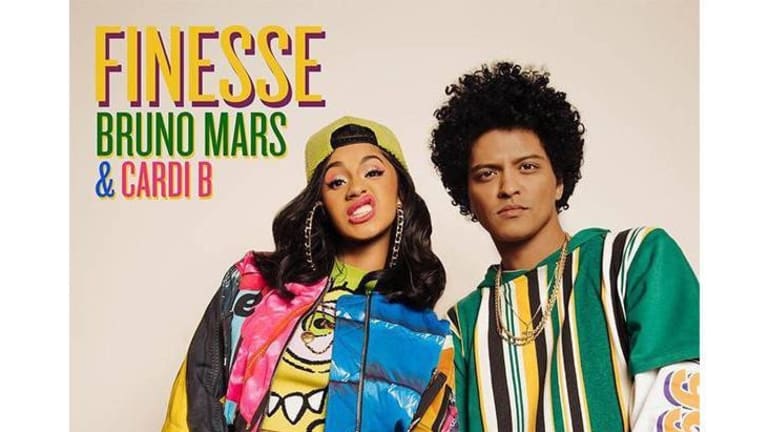 Weekday Distraction: Bruno Mars, Cardi B Pay Homage to 'In Living Color'
Weekday Distraction: Bruno Mars, Cardi B Pay Homage to 'In Living Color'
Although Bruno Mars released the song "Finesse" in 2016, it wasn't until 2018 that it got the remix treatment and some Boogie Down Bronx flavor thanks to rapper Cardi B.
Mars released the new song on Jan. 3rd just before midnight. He had teased the song by posting the single's cover art on Instagram hours earlier. In the photo, the pair are dressed in '90s attire. Cardi wears a yellow printed crop top and high-waist cut-off denim shorts, a colorful bomber jacket, large hoop earrings, a baseball cap worn backwards, and a four-finger ring. Mars dons a green, yellow, black, and white striped short-sleeve hoodie over a white shirt with writing on the long sleeves. A few gold chains top off his look.
"Start your 2018 with Big Bronx Boogie Herself @iamcardib and me Midnight Tonight EST #Finesse," Mars captioned the image.
Mars released the accompanying video, which he directed and pays homage to his favorite TV show, In Living Color. "This video is dedicated to one my favorite T.V shows of all time," he tweeted. "Shout out to the people over at Fox Studios and a very special thank you to @keeneniwayans."
Watch the official video for Bruno Mars's "Finesse (Remix) feat. Cardi B." below.