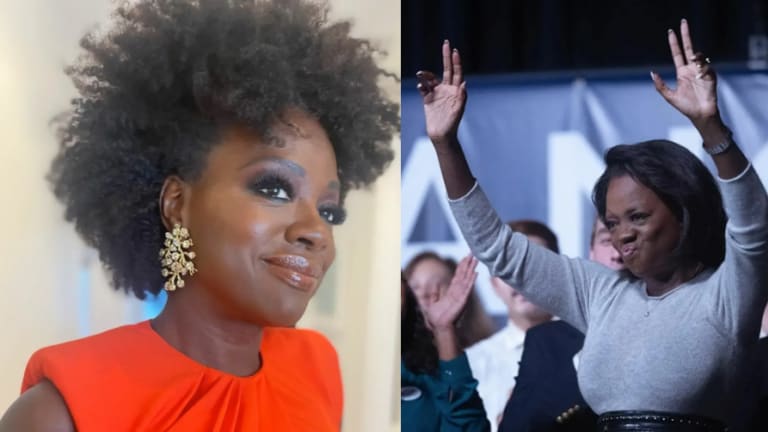 Heard on the Street: Viola Davis Says Critics May Be Cruel But Serve No Purpose
Viola Davis responds to criticism of her portrayal of Michelle Obama in Showtime's The First Lady, but ultimately believes critics are pointless.
"Critics absolutely serve no purpose. And I'm not saying that to be nasty either.

"They always feel like they're telling you something that you don't know. Somehow that you're living a life that you're surrounded by people who lie to you and 'I'm going to be the person that leans in and tells you the truth'. So it gives them an opportunity to be cruel to you.

"But ultimately I feel like it is my job as a leader to make bold choices. Win or fail it is my duty to do that."
– Viola Davis responds to criticism of her portrayal of Michelle Obama in an interview with BBC News. Viewers of the Showtime drama series The First Lady complained that Davis's facial expressions were distracting from the story and insulting to Obama. The Oscar winner suggests that her overly pursed lips were a "bold choice" and said criticism is an "occupational hazard" of acting, albeit an "incredibly hurtful" one. The 56-year-old also told BBC News that portraying Obama was nearly impossible because the former First Lady is so famous. "Either you're doing too much or not enough," she said. The First Lady is "a revelatory reframing of American leadership through the lens of the First Ladies," and also stars Michelle Pfeiffer as Betty Ford and Gillian Anderson as Eleanor Roosevelt. Davis's memoir Finding Me was released yesterday, April 26th.