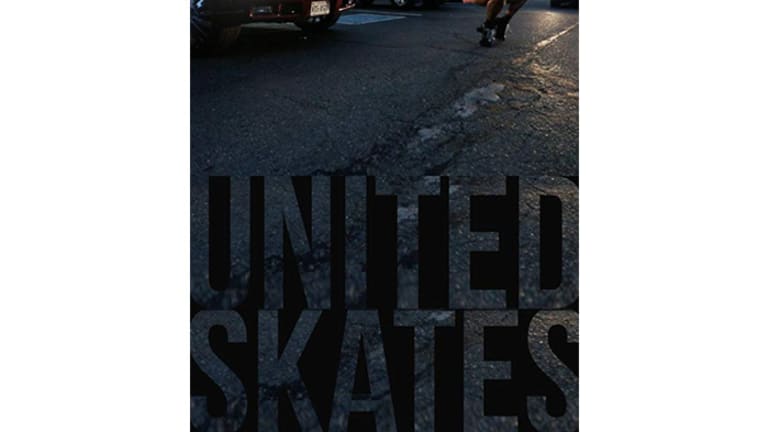 'Til The Wheels Fall Off 
John Legend presents a documentary exploring the rise and impending extinction of adult roller skating in Black America.
By Isoul Hussein Harris
Roller skating is an integral part of African-American culture. From the Black girl brilliance of Kim Field's "Tootie Ramsey" skating around the Westchester prep school campus of the 1980s sitcom The Facts of Life (which also debuted a young George Clooney) to Beyonce's 2013 mini-film for the song "Blow" (an explosion of Farrah Fawcett-feathered lace-fronts and nuclear neon): Skating is a Black cultural tradition.
Whether it was Skate Key in the Bronx, Atlanta's Cascade Skating Rink, or Wheels of Wonder in Los Angeles, Black folk of all ages have been all about the rink life, thoughtfully captured in the new documentary United Skates, which was recently released in New York and Los Angeles. The first-time filmmakers Tina Brown and Dyana Winkle, along with executive producer John Legend, have thoughtfully crafted a time capsule featuring the footloose fun of Black roller skaters in the carefree late-seventies and early-eighties to the racist practices of contemporary America that now prohibit Blacks from attending white-owned skating establishments. Barely-legible signs placed at the entrances proclaim "No Skating with Toe Stops," "No Trio Skating Locking Arms," or "Friday Night is Martin Luther King, Jr. Night."
The government sanctioned apartheid of the not-too-long-ago Jim Crow era forced southern Blacks to build thriving neighborhoods and businesses of their own (before the apocalypse of integration destroyed it all), in the same way, the segregated skating parties helped fashion the rich skating culture that lives on today—but on life support.
Just like Harlem, once the nexus of Black political and economic power, and Brooklyn, the largest and now "coolest" New York borough, have fallen prey to the Whole Foods frenzy of gentrification so has skating.
United Skates—winner of the Audience Award for Documentary at the 2018 Tribeca Film Festival—follows the lives of several middle-aged, Black skate enthusiasts pushing the movement of adult skate nights in various cities, but the rinks are endangered entities. Reportedly, three of them close every month. "The Chitlin Circuit" (of post-World War II) provided Black entertainers with touring opportunities [i.e. Shug Avery singing in Harpo's juke joint in The Color Purple]. Similarly, the roller rinks doubled as the only venues allowing rappers to perform during the burgeoning days of Hip-Hop: Queen Latifah, Salt n Pepa, Dr. Dre, Ice Cube, and others owe their early introductions to Black skating culture. Maybe it's time for some quid pro quo?
United Skates is in select theaters now and will air on HBO in February 2019.