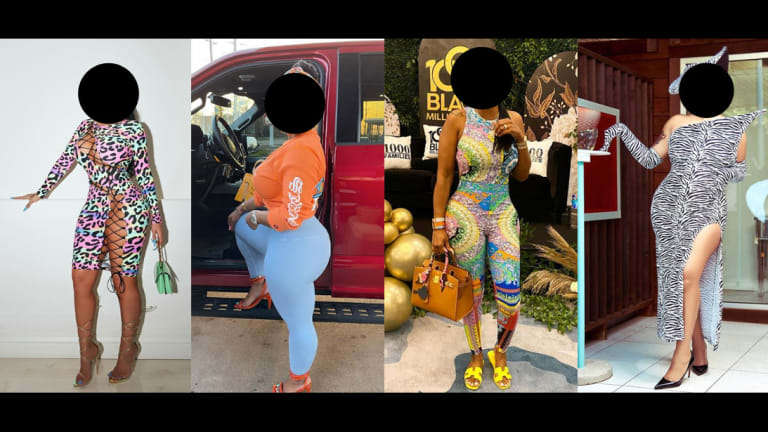 Evelyn Lozada Is Out, These 4 Women Are Returning to 'Basketball Wives'
The cast shakeup of Basketball Wives includes the departure of a veteran, the return of four former cast members, and the limited appearance of another.
After a contentious and controversial season 9, Basketball Wives is getting the cast shakeup it needs, but there will be no newbies.
News broke earlier this week that veteran cast member Evelyn Lozada is leaving the series. (If you're a fan of the VH1 reality show, spend any amount of time on Black Twitter, or read gossip sites, then you know why.) So now Basketball Wives wants that old thing back and has invited Brooke Bailey, Brittish Williams, DJ Duffey, and Angel Brinks to return, according to a source who spoke exclusively with HipHollywood. All four have signed on for season 10 and production is expected to begin soon. There's also a rumbling that alum Brandi Maxiell, who was cast on the spin-off series Basketball Wives LA and appeared on season 6 of Basketball Wives, will also rejoin the show.
Bailey, Williams, Duffey, and Brinks will join current cast members Jackie Christie, Malaysia Pargo, Jennifer Williams, and sisters Nia and Noria Dorsey.
So a little backstory on the drama that will likely ensue: Maxiell and Pargo were best friends when they were on the show together, and Duffey originally joined the series as Maxiell's little sister-like friend. Pargo had beef with Brinks, at one point, over a garment Brinks made Pargo that she refused to wear. Bailey and Christie physically battled, but were back to being "cool" by the time the episode aired. Williams and Christie reportedly got along well, but the former and Pargo had issues. Over what? Who knows.
Executive producer Shaunie O'Neal will only appear in a limited capacity on season 10 of Basketball Wives, according to HipHollywood's source. (Again, you know why.) Instead, O'Neal "is focused on creating new and fresh content through her production deal with the network." In addition to Lozada, it doesn't seem Kristen Scott, Feby Torres, nor Liza Morales are returning to Basketball Wives.
Is adding Bailey, Williams, Duffey, Brinks, and possibly Maxiell enough to get you to watch Basketball Wives season 10?