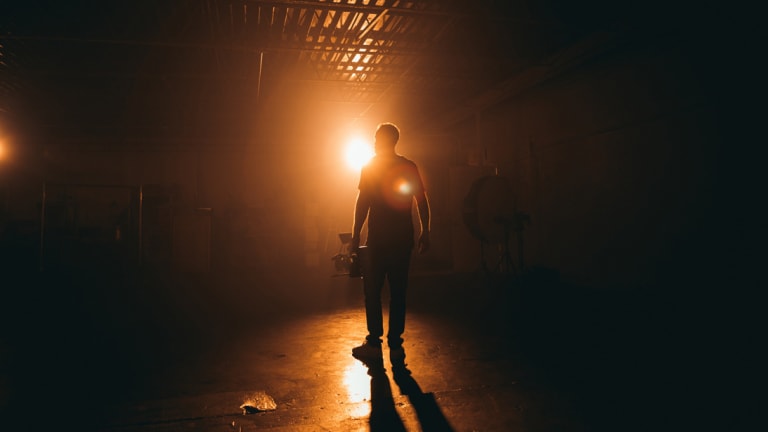 These 3 Directors Elevated Music Videos
Benny Boom, Hype Williams, and Director X transformed what was considered a music video into something totally innovative and cinematic.
I can remember getting up to watch Saturday morning TV as a kid. I would flip between cartoons and music videos on BET, knowing good and well my mom would trip if she knew what I was doing. This is when I first fell in love with imagery on the screen, camera angles, and just the culture of film. Back then all videos had the artist's name, title of the song and album, director, and record label and copyright information in the bottom left corner of the screen. To this day I can remember three directors' names constantly popping up in that corner -- Benny Boom, Hype Williams, and Lil X, who is now known as Director X. 
These Black directors collectively transformed what was considered a music video into something totally innovative, raw, and cinematic. Not only did BET feature their work all over its R&B and Rap music video-focused shows, but MTV also displayed the videos they directed for artists outside of Hip Hop. Even if you didn't know anything about film as a music artist, you knew Benny Boom, Hype Williams, and Lil X were the names you wanted on your video in the bottom left corner. Until this point, a lot of artists' music videos were short, seldom portrayed a storyline, and the editing and effects were minimal. These three directors made each video different. Viewers could follow along with their vision, not so much in a way that they could predict the next clip, but in a way that amazed them because they'd never seen music videos put together cinematically (with the exception of the legendary Michael Jackson).
Let's take a look at the music video for Future's hit single Life is Good, featuring Drake, which demonstrates the standard music videos have now. It has 1.5 billion views on YouTube, a feat that no other Hip-Hop video has ever come close to, and it was directed by none other than Director X.
Williams laid the foundation, though. His breakout year was 1994, Director X's was 1998, and Boom's came in the early 2000s. The following videos transitioned them to elite status.
Williams alone is responsible for classic videos such as "California Love" by Tupac and Dr. Dre; Missy Elliot's "I Can't Stand the Rain"; and my personal favorite, "Mo Money Mo Problems" by The Notorious B.I.G. and featuring Mase and Puff Daddy.
Director X has made a number of music videos that we all grew up watching. "Sitting Home (Waiting for You)" by Total, "You Don't Have to Call" by Usher, and Nelly's "Hot in Herre" are just a few. Here is a look at my personal favorite:
Boom provided visuals for classic Hip Hop and Reggae songs such as "Like Glue" by Sean Paul, "What Happened to That Boy" by Baby (aka Birdman) featuring The Clipse, and "Spotlight" by Gucci Mane featuring Usher. Here is a look at my personal favorite:
I think back to the first time I saw Belly, a film directed by Williams. The way it was color-graded and edited, as well as the sequence of transitions, cuts, b-roll, and plot, was like nothing I've ever seen in my life. If we are talking about the greatest film introductions of all time, you cannot name a movie that rivals Belly.
Movie productions definitely take a village, from writers, producers, casting crew, sound guys, all the way to the director. It's a collective effort but someone has to have the idea, the light bulb that goes off.
Like Williams, Director X and Boom have expanded to directing films and shows. Williams alone has completed several movies, his biggest film being Belly. Director X has completed approximately five cinematic presentations, with his most well-known film being the 2018 remake of Superfly. Boom directed the action-packed thriller SWAT, Firefight, the action-comedy Next Day Air, as well as the Tupac biopic All Eyez on Me.
It's safe to say that Williams, Director X, and Boom paved the way for a lot of directors in the music video industry today. At least one of the three has been nominated for the BET Award for Video Director of the Year for the past 10 years. In 2006, Williams won the MTV Michael Jackson Video Vanguard Award, one of the most respected music video awards to this day. He is the first Black film director to receive the award.
Without the innovation and imaginations of Director X, Benny Boom, and Hype Williams, bolstered by their consistency; hard work; and adaptation, there's no telling what the state of music videos would be today.