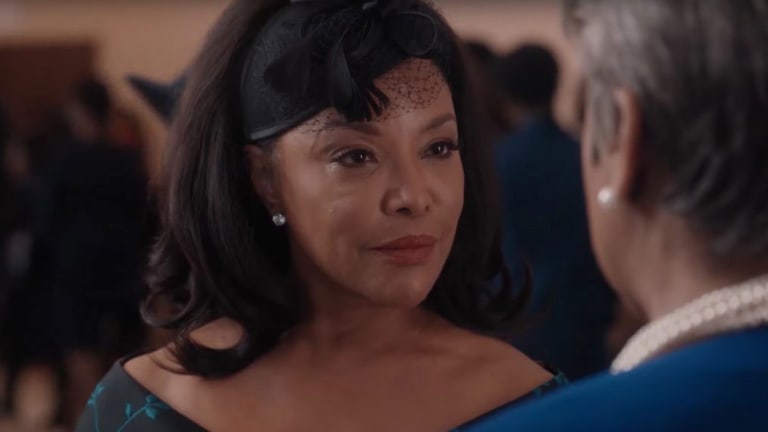 The Cure for Your 'Greenleaf' Withdrawal: Lady Mae's Season 4 Reads
Let's relive Lady Mae's best reads on Greenleaf as we await the show's return to OWN in January 2020.
It's been two weeks since the mid-season finale of Greenleaf aired on OWN on November 5th, and if you're like me, you're going through withdrawal from the family church drama. But I have a cure for that.
The Greenleafs were met with adversity at every turn during the first half of season four. Somehow, Phil Demar, Bob Whitmore, Judee Whitmore, and Harmony & Hope, in general, were always one step ahead of Grace, Mae, and James Greenleaf. Basically, the Greenleafs took loss after loss during the fight for their megachurch. The only wins we fans of Greenleaf were treated to were Lady Mae's reads.
Whether directed towards AJ, Kerissa, or Charity, Lady Mae can sure make a person quake in their shoes with her words … and in Kerissa's case, a slap.
Lady Mae tells Bishop that he can't just remarry her, he'll have to court her.
Lady Mae tells Bishop to focus on Calvary, not a guest speaking opportunity in Atlanta.
Lady Mae speaks with her hands when Kerissa pushes her too far.
Lady Mae wants the truth from AJ, "some criminal." (This line just took me out, dead and done: "I don't care if in prison you slept with killers, you have never met anybody more formidable than me.")
Lady Mae advises Grace to speak her truth during her Sunday sermon.
Lady Mae scolds Charity for trying to hurt Grace, and calls Charity "Phil's helpless little pawn."
Part two of Greenleaf's season four will air on OWN in January 2020.