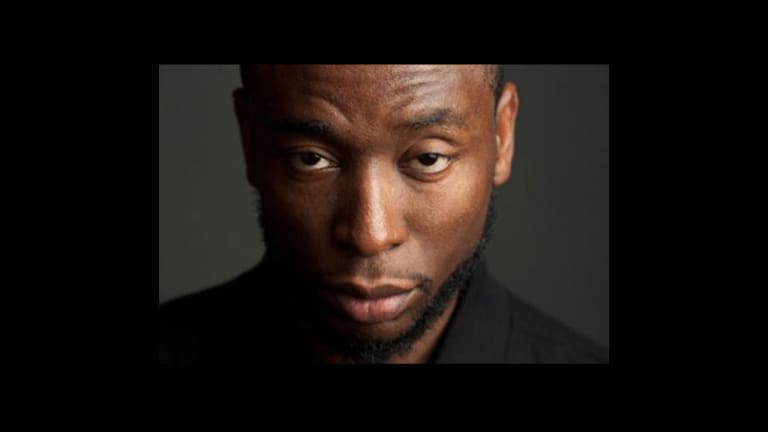 The Art of Remixing with 9th Wonder and D'Usse Cognac
Ever wonder what would happen if a traditional cocktail and a classic song were remixed simultaneously?
Originally published in 2018
By Khalil Waldron
The result is a true mash-up of mixology and Hip-Hop into the D'Usse Remixer Series, an educational program for bartenders hosted by super-producer 9th Wonder and Bacardi Senior Portfolio Ambassador Colin Asare-Appiah. The series has taken off, making multiple stops across the country in New York City, Los Angeles, Chicago, New Orleans, and Atlanta, and bringing an exciting atmosphere of cocktails and music sparked by familiarity and innovation. Recently, we were fortunate to catch up with 9th Wonder and chat it up about the creative process and the D'Usse Remixer Series.
For our readers at home, would you be able to elaborate on what exactly the D'usse Remixer Series is about?
9th Wonder: D'usse Cognac is coming with the concept of being able to mix the craft of being a bartender, and also the craft of being a producer or DJ. When you think about it, those worlds kind of overlap when it comes to nightclubs and lounges, most of the time there's a bar, there's a DJ, and there is music. So D'usse has come up with the concept where a mixologist -- or world famous mixologist I might add -- and a producer -- myself -- come to a studio space to remix drinks and remix beats at the same time. The idea of taking something old, turning it to something new, which is kind of like the basis of what Hip-hop is.
You take those ideas, remixing old drinks and making them new and add the same approach to remixing old songs and make them new as well. Usually we split the groups in half, and we introduce ourselves, and then they come through. And then one half of the group spends time with the mixologist and the other half spends time with me for about an hour, and then we change. That's been the theme, producing remixes, and we've been in New York, Los Angeles, Chicago, New Orleans, and Atlanta.
What specifically attracted you to the project?
9th Wonder: I'm big proponent of understanding how worlds overlap, like whatever industry or art that you're in or the craft that you're in, whether you play basketball or whether you're a journalist, or whether you're a producer, or a farmer or a bar tender, either way there is a certain craft, there is a certain level of expert, certain level of history you have to know, that you need to know.
It separates the particular people in this field, from the rest of the pack and I'm a big, big advocate of trying to bridge the worlds even, between Hip-Hop and everything else, because people believe that Hip-hop is so polarizing, "I don't know anything about it, I don't understand it, it's not for me." It's not necessarily about you understanding Hip-Hop, it's understanding why I'm passionate about it, and why you're passionate about what you do and how to intersect. So, that's what brought me to the project, that's what made me think about the project and be apart of it.
When starting your creative process what serves as your catalyst? And does the catalyst differ between projects?
9th Wonder: I don't know, it can be a number of things like you know with art it's hard to pinpoint. It can be a time, it can be a scene, it can be something is going on socially, you know what I mean, that may drive me to do something different. It may drive me to make something, depending with a certain mood, it doesn't necessarily have to be one thing, but is usually what is going on around you because you know music has always been the voice of art. I mean always been the voice of like what's going on in the society, that is going on in the world, and be a megaphone force. So my catalyst, "What's going on at the time? Where are people? What do they need to hear? What will uplift them?" You know all kinds of stuff like that, so now that's where I start.
Was there anything interesting that you took away from the D'usse Remixer Series? Did you learn anything that you didn't know going into it?
9th Wonder: I guess, just understanding how close-knit we are as far as people [who] studied the history of any other types of liquor or alcohol and the history of records that is. People know their dates, people know when it was made, who made them, who started drinks, and it's the same thing with us. Who made this beat, what happened to them, where were they, who are the originators of this, I learned that we had a whole lot in common, when it came to that. The last Remixer I attended was in Atlanta and the creator of D'usse Cognac was there.
Here's a guy who's a French guy. I'm not assuming he knows nothing about Hip-Hop, but I could assume that it's not a whole lot because of his age, but some of the things I was saying resonated with him so much. He's like, "Man I totally get it." His translator was there with him. He told me, "What you're saying about your history and craft and being in the know and being in the top of the game, it's all the same, all the same thing." So I think, you know, that music is just as universal as math, and a lot of cases, even alcohol. (Chuckles.) It is definitely [the] base of a lot of social gatherings, a lot of things that happen to life, and I think I have learned a lot to know that both worlds really intercept like that.