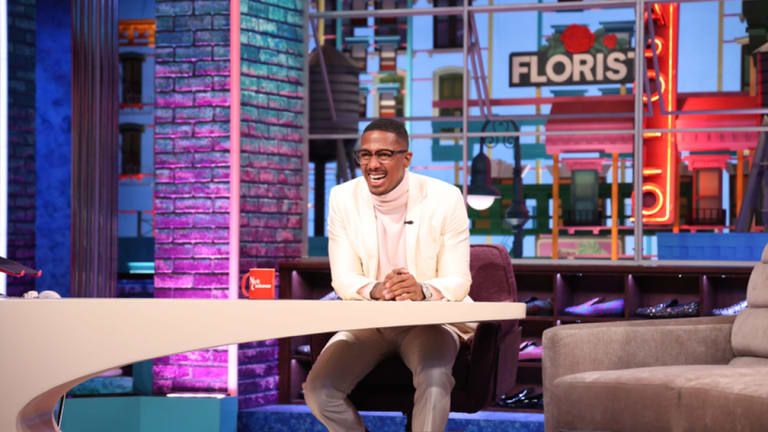 Welp, That's a Wrap for 'The Nick Cannon Show'
After just six months on air, The Nick Cannon Show, which was the lowest-rated talk show on TV during its debut week, has reportedly been canceled.
Nick Cannon may have dodged permanent cancellation in 2020, but the same can't be said for his eponymous talk show, according to reports.
Anonymous sources told Page Six that The Nick Cannon Show will be canceled after just one season, and its abysmal ratings are to blame. The show only secured 400,000 audience viewers during its debut week in October, which made it the the lowest-rated talk show at the time, reported Showbiz 411, and it has had very little growth. Despite his ability to draw in viewers as a part of the hit show The Masked Singer and his impressive guest-hosting of The Wendy Williams Show, Cannon failed to draw in viewers at the helm of his own nationally syndicated show.
It seems the cancellation came as no surprise to anyone ... well, except maybe Cannon, who expected The Wendy Williams Show to provide lead-in viewers at one point, according to reports from The U.S. Sun. Staff at the talk show apparently saw the writing on the wall and were already seeking other employment, according to Page Six's sources.
It seems The Nick Cannon Show never found its lane. As someone whose personal life is often tabloid fodder, Cannon seemed reluctant to sling mud like the gossiping Wendy Williams, whose "Hot Topics" segments at the top of her episode were highly-entertaining at one point. He also didn't have the ability to report and comment on politics and hard news like his competitors at The View. And frankly, The Nick Cannon Show audience often appeared as if it were made up of passersby who were cajoled into attending a broadcast. In addition, his interviews of guests were a snoozefest because he doesn't have a journalistic background and only seemed to relate if he and the guest were actual friends.
The one bright spot of The Nick Cannon Show, besides the host's sparkly shoes used as set decor, was "The Man Panel," which featured Cannon, Dr. Ish from WEtv's Marriage Boot Camp, and other men answering audience-generated questions about sex and relationships. Maybe Cannon can expand that into a whole show. But let's be real, Cannon, who hosts Wild 'n' Out and The Masked Singer, as well as appears in Real Husbands of Hollywood,  doesn't really need another gig.