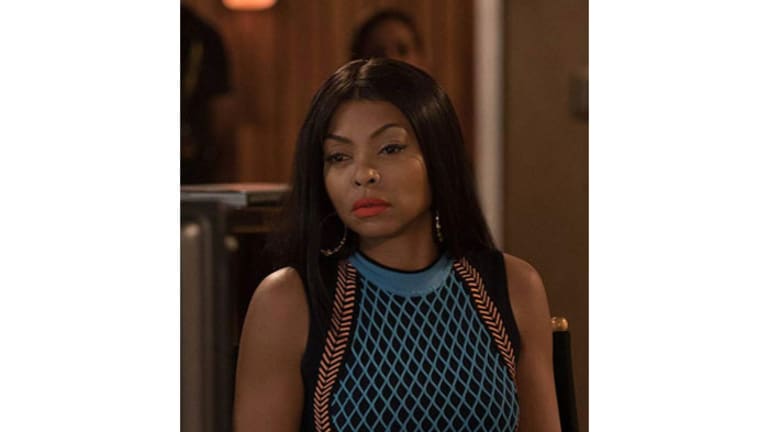 Taraji P. Henson Wants Jussie Smollett Back for 'Empire' Finale
Taraji P. Henson says there's no way to end Empire without all the Lyons, including Jamal played by Jussie Smollett.
Courtesy ofExtra
It was a star-studded night for the stars of the FOX shows at their Television Critics Association party.
Extra's Terri Seymour spoke with actor Taraji B. Henson as Empire winds down to the final episode. The big question on everyone's mind is whether Jussie Smollett will return for the last episode, after showrunner Brett Mahoney alluded to the possibility.
Henson said, "If I had my say, he would have been back. I mean, we can't end this show without him, he's such an integral part to the show ... He certainly was Cookie's favorite son, and we need him to wrap this thing up."
"I don't know for sure," she elaborated, "but if I had my say, yes ... I mean there's no way to end it without one of the Lyons. I don't know how we do it."
While Smollett has the support of his cast, FOX Entertainment President Michael Thorn shut down the possibility of his return, telling TVLine.com, "We're not going to bring Jussie back to the show. There were a number of factors that went into the decision to not bring him back. There were many points of view about if he should come back or if he shouldn't. As hard as a decision as that was, for us ... it felt like it was in the best interests of the show and the cast."
Thorn added, "Our hope is that all of the controversy surrounding Jussie doesn't overshadow the show, which we think is bigger than him."
Last year, Smollett was written off the show after he was accused of paying brothers Abel and Ola Osundairo to stage an attack on him in Chicago, then lying to police about it. All 16 felony charges were dropped, and Smollett always maintained his innocence.
The city of Chicago, however, filed a civil suit against Smollett in hopes of recouping the costs of the investigation. Smollett filed a counterclaim, suing the city for "malicious prosecution."