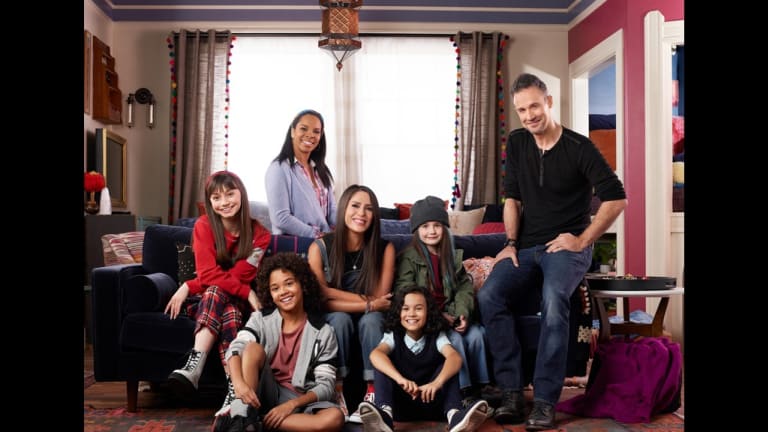 Soleil Moon Frye and Cherie Johnson Return for New 'PUNKY BREWSTER' Series
Punky Brewster and Cherie are all grown up in this continuation of the original series.
"Punky Power" is returning to the screen on February 25 with a new PUNKY BREWSTER series that continues the story of the original series, and features Punky (Soleil Moon Frye) and her best friend Cherie (Cherie Johnson) all grown up.
The new series is a "continuation of the iconic '80s sitcom about a bright young girl raised by a foster dad, Punky is now a single mother of three trying to get her life back on track when she meets Izzy, a young girl in the foster system who reminds Punky a lot of her younger self." If you're a child of the 1980s, it's quite likely that Punky and Cherie played a role in your development as a person, whether it was learning to have hope or developing a personal style. I see Punky is still wearing overalls and canvas high-top sneakers. It should be really interesting to see the characters navigating adulthood, but I do wish there was more information on the role Cherie will play. I hope it's not just a sidekick.
Along with Frye and Johnson, the series stars Freddie Prinze Jr., who will play Punky's ex-husband Travis. Quinn Copeland has taken on the role of Izzy. Noah Cottrell, Oliver De Los Santos, and Lauren Lindsey Donzis play Punky and Travis's children, Diego, Daniel, and Hannah, respectively.
Frye serves as executive producer, alongside series writers Steve and Jim Armogida, Emmy-winner Jimmy Fox, and original series creator David Duclon, who also produced Family Matters and Silver Spoons.
Universal Studio Group will release PUNKY BREWSTER on Peacock on February 25. All 10 episodes will be available for binging at once. Cheers to the '80s and "Punky Power"!