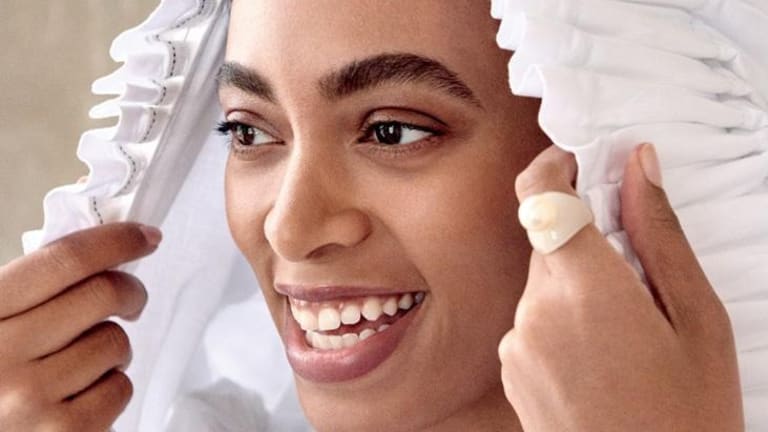 Solange Writes A Letter To Her Teen Self And It's Awe Inspiring
Solange wrote a letter to her younger self and they hold the words of encouragement you need to hear.
The letter covers a wide range of topics from Solange losing her best friend to gun violence to people calling her a weirdo –– and how she learned to accept that. She talks about how much she should appreciate her mother and all the black women that play significant role models in her life. . Above all, she tells her younger self -– and us -– that all these small things, like  ensemble theater every summer, the soon to be birth of her son, and all the pain she felt are going to make her the person she needs to be. 
"there will be times you are so sad you can't lift your head. and there will be times you are so happy that the sensation of life knocks you down. but most importantly, there will be you," she writes.
Solange promoted the piece on Instagram posting some of the pictures from the photoshoot.
If you want to read the letter in whole click the link below! It's part of Teen Vogue's Music Issue which also features Chance the Rapper on the cover for VOL II.
Read more here: "Solange Wrote The Most Powerful Letter to Her Teenage Self"
​