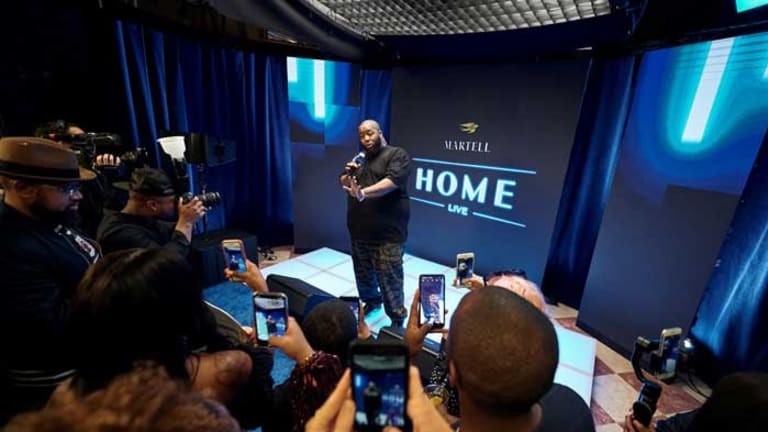 SocietEye: Killer Mike Hosts World Premiere of 'MARTELL HOME LIVE'
Watch the world premiere episode of Martell Cognac's new interactive talk show, MARTELL HOME LIVE.
On March 10th, Martell Cognac launched MARTELL HOME LIVE, a new interactive talk show hosted by rapper and activist Killer Mike. The world premiere episode was streamed live from Greystone Court, a stately mansion turned film location in Yonkers, NY, that perfectly captured the night's spirit of looking ahead while acknowledging the influences.
Episode one was titled "Music, Dance & Entertainment," and focused on artists who have not only made a statement in their creative fields, but also have propelled their culture forward -- unapologetically of course. Princess Nokia performed, as well as Big Freedia who brought along dancers Javier Ninja, Archie Burnett, Dejiavu Ferguson, and Charli XCX. They showcased voguing and the underground rap scene of Bounce. In addition to the exclusive performances, Killer Mike caught up with each of the performers and a few other visionaries in different locations throughout Greystone Court.
Watch the world premiere of MARTELL HOME LIVE below.