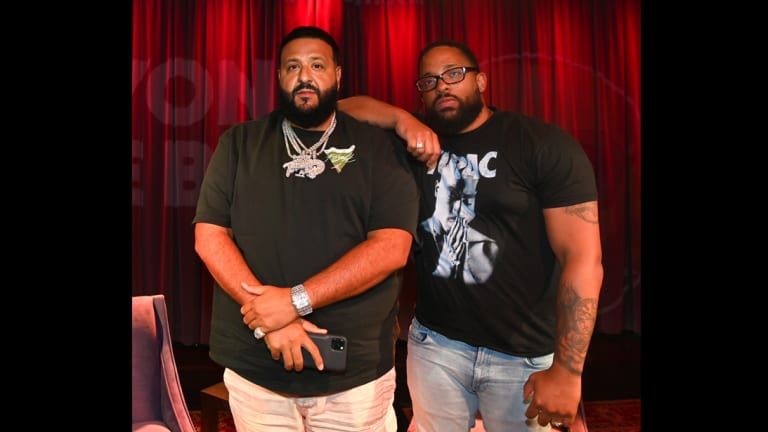 SocietEye: DJ Khaled Goes 'Beyond the Beat' with Audiomack
Check out photos from Audiomack's "Beyond the Beat" conversation with DJ Khaled.
Los Angeles, California: On June 25th, Audiomack hosted an intimate conversation with DJ Khaled called "Beyond The Beat." 
Billboard's Carl Lamarre (above, right) hosted the event and moderated the talk with the producer and record executive. The conversation dove into Khaled's amazing rise in music, upcoming projects, working with amazing artists, and performing at the 2021 BET Awards. 
Notables spotted at the event were Joshua "J1" Raiford, Cierra Brown, Yahné Coleman, Len Brown, and DanRue.