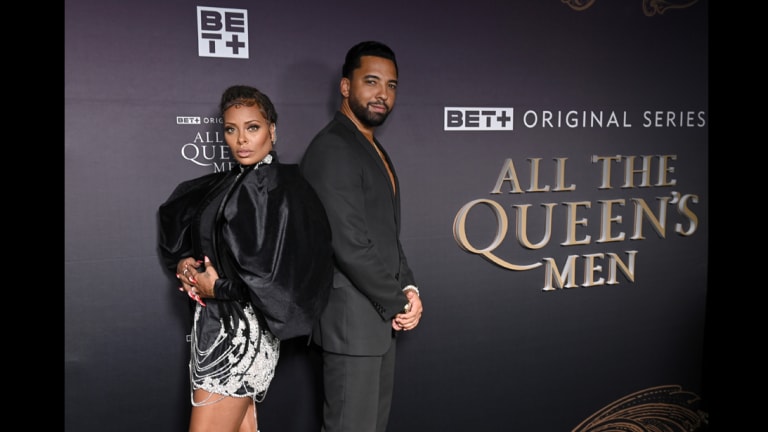 SocietEye: 'All the Queen's Men' Premieres in Atlanta
See photos of All the Queen's Men creator Christian Keyes, star Eva Marcille, and other cast members at the Atlanta premiere of the new series.
On September 9th, the new BET+ and Tyler Perry Studios scripted series All the Queen's Men premiered in Atlanta. Creator Christian Keyes and cast members Eva Marcille, Skyh Black, Racquel Palmer, Julia Pace Mitchell, Keith Swift Jr., and Candace Maxwell attended the screening and Q&A.
In All the Queen's Men, Marcille plays Marilyn "Madam" DeVille, who is "at the top of her game in the Atlanta nightclub industry, and she won't let anyone or anything stand her in way as she rules a crew of male exotic dancers," according to the BET+ website. All 10 episodes of the series are available on the streaming platform. Tyler Perry and Kim Fields directed the episodes of All the Queen's Men.
Keep scrolling to see more photos from the premiere of All the Queen's Men.