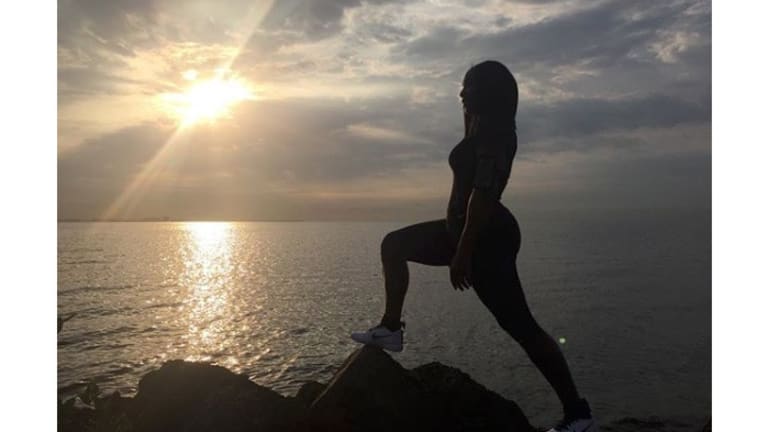 Sneak Peek: Serena Williams's Beats Dance Battle Commercial
Here's your sneak peek at a "Good vs. Evil" dance battle in which Serena Williams is the prize.
A dance battle between "good" and "evil" broke out on Tuesday, Aug. 21st, in Queens, New York, and Serena Williams was the victor's prize.
In a video, there are two groups of dancers vying for Serena, one wears black and the other wears light colors. The "dark side" tries to dance-pull her down some stoop stairs, while the "light side" yanks her up the stairs of a rather chic-looking New York brownstone. Then they all seem to join forces.
According to TMZ, Serena was shooting a Beats commercial. We have no idea what dance battling has to do with headphones, which they're not wearing in the clip, besides music, but we're certainly going to keep an eye out for this ad.
​