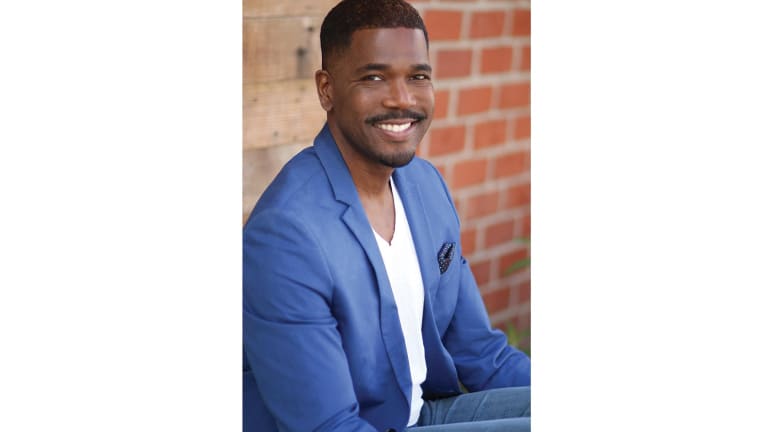 Rising Star Derrial Christon Talks Season 3 of CBS's 'This is LA' Series
Wanna know what's hot around SoCal? Derrial Christon, co-host of This Is LA, has the answer.
CBS Los Angeles (KCAL 9) is gearing up for its exciting third season of This Is LA, which features the hottest businesses, restaurants, trends, products, and weekend getaways in and around the City of Angels. The show airs on Saturday and Sunday, and provides an inside look into the fast-paced and ever-changing landscape of Southern California, with an emphasis on what's trending and hot in the area's lifestyle leader, Los Angeles.
Back for season three is Black Hollywood Live's executive producer and TV host Derrial Christon.
"Viewers of the show are going to be blown away by the places we go to this season," Christon said about the new season. "This is really the right show to watch if you want to know all of the hottest spots and fun things to do in Southern California. This Is LA has exposed me to so many places that I never would have heard of in California. Because of the show, people are always asking me which places are the most lit. I just tell everyone to use the show as a personal guide to be in the know."
Christon, who joined the show at the end of season two, also hosted two of CBS's spin-off shows This is Denver and This is Dallas. He has also been featured as a host on BET, Own, and Reelz Channel, and co-hosted Sirius radio's Conversations with Maria Menounos. In addition, Christon has been an entertainment expert for Us Weekly and TMZ, and the Los Angeles Times voted him a future entertainment icon.
Also joining the show are former VanderpumpRules cast friend and executive producer Robert Parks Valetta, actor and singing sensation Estrella Nouri, and model Antje Utgaard. Catch the show every weekend on CBS (KCAL 9). 
Find Derrial Christon on Instagram and Twitter at @derrialchriston.