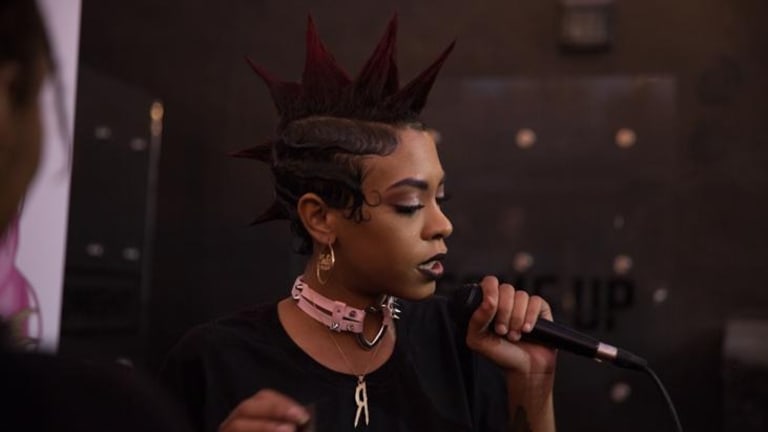 Rico Nasty's 'Sugar Trap 2' Mixtape Release Party Shakes up LA
Rico Nasty's 'Sugar Trap 2' Mixtape Release Party Shakes up LA
With a colorful look and eclectic sound, DMV rising star Rico Nasty released her anticipated Sugar Trap 2 mix tape for fans on October 24th. Following the album banger, Rico hosted a party to celebrate her success with her Los Angeles fans, and it was poppin'!
"Sugar Trap" is a term Rico has used to categorize her musical style. "I describe my sound as sugar trap," explained Rico. "That's not really a description. That's who I am."
We have to admit, Rico brought out the cool kids, including the notorious "Cash me outside" girl, Danielle Bregoli. Attendees enjoyed more than Rico's hood rich music, however. There was a taco buffet, lip kit raffles by Sealed Lipz, manicures sponsored by Mani Pedi Oh So Heady, and, of course, swag bags.
Although she's hopped on tracks with trendsetters like Lil Yachty, Rico has proven to be her own force with which to reckon.
[Images: Antwoin Gilbert/AG Imagery]