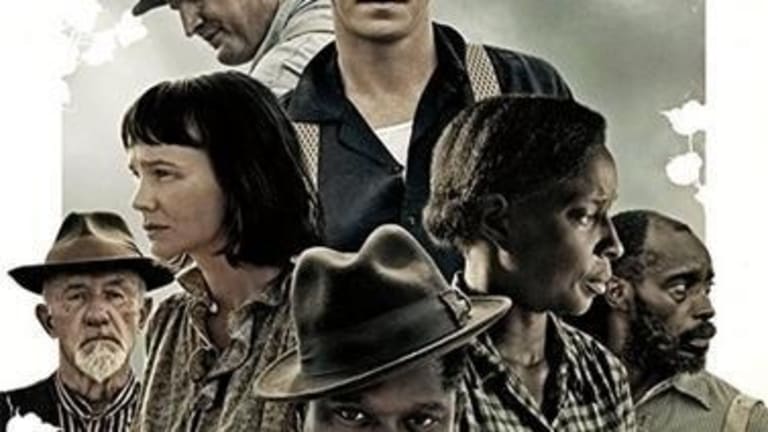 Review: 'Mudbound' Needs to Be on Your Must-Watch List
Review: 'Mudbound' Needs to Be on Your Must-Watch List
By Khalil Waldron
Netflix's Mudbound -- based on Hillary Jordan's novel of the same name -- is a gripping drama that paints a raw image of the American South during the Second World War. Many are calling director Dee Rees' newest film an Oscar contender that can finally get the streaming giant a seat at the proverbial table.
While World War II brought about horrific battles overseas, America was faced with harsh realities and frightening conflicts on the home front. Through the eyes of Rees' characters, which were taken on by the stellar ensemble of Jason Clarke, Carey Mulligan, Jason Mitchell, Mary J. Blige, Rob Morgan, Garrett Hedlund, and Jonathan Banks, we get a taste of the old American South and a firsthand look at some of the painful history that still has the country sore to this day.
The story revolves around two families -- one white, one Black -- on a cotton farm in the Mississippi Delta. The McAllan family is led by farmer Henry McAllan (Clarke), who recently purchased land inhabited by patriarch Hap Jackson (Rob Morgan) and his family of tenant farmers. The common thing both families share besides the mud covered land is that each of them have relatives fighting in the war, Henry's charming younger brother Jamie (Garrett Hedlund) and Hap's oldest son Ronsel (Jason Mitchell). Each man and his family are tasked with the struggle of finding their way in a difficult time.
The plot takes us back and forth between the war in Europe and events on the farm in Mississippi. Rees' narrative beautifully weaves scenes of war, love, friendship, and people divided by bigotry. Both Mulligan and Blige shine as Laura McAllan and Florence Jackson respectively, who along with Mitchell, Hedlund, and Banks drive the film emotionally, which is best illustrated by the shared experiences of trauma post war, womanhood, and disempowerment just to name a few. Through them we get a glimpse of how these families mirror each other, giving way to the parallels between other characters, leaving the audience wondering how people so similar can be so different.
Critics and audiences, alike, are regarding Mudbound as the body of work that can get Netflix the award nods and acknowledgement it's been deprived of from the Academy of Motion Picture Arts and Sciences. Recently we've seen Amazon make a big imprint at the Academy Awards, but Netflix's lack of theatrical exhibition is what keeps it from meeting criteria for consideration. There are some who feel the Academy should be celebrating filmmaking and should not pull all the emphasis on distribution. The streaming service's release approach may be deemed as unconventional by the Academy, but as we've seen in recent years challenging the status quo can bring about great change in the industry.
Mudbound is now playing in select theaters and streaming on Netflix.
​