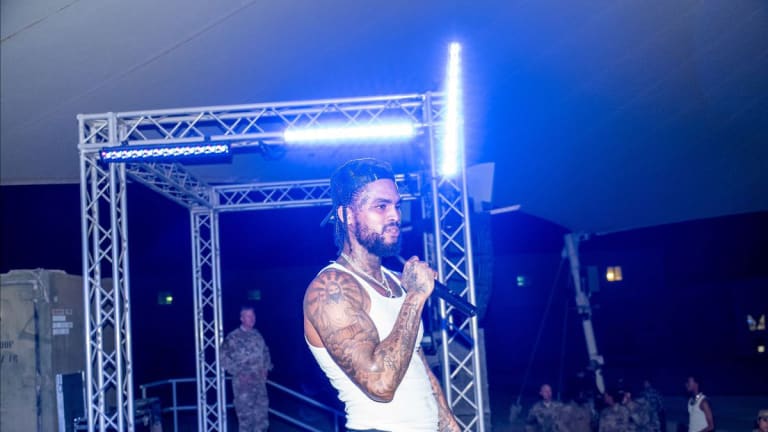 Quick Pics: Dave East Performs for U.S. Troops in Qatar on NYE
Fresh off the success of the Survival Tour (Part 1), Dave East flew to Qatar to entertain America's troops.
Rapper and actor Dave East spent New Year's Eve delivering an electric performance to U.S. troops at Al Udeid Air Base in Qatar.
The concert follows the success of East's Survival Tour (Part 1), which made stops in Europe and the U.S., including his hometown of New York on December 26th at the PlayStation Theater in Times Square.
The performance also included a meet and greet with fans, during which East posed for photos and shared his autograph.
See more Quick Pics below, and keep up with East via Instagram, and see him on the small screen as the Method Man character Shotgun in Wu Tang: An American Saga.
​
​
See Dave East and Teyana Taylor perform "Need a Sign" on The Late Late Show with James Cordenhere.