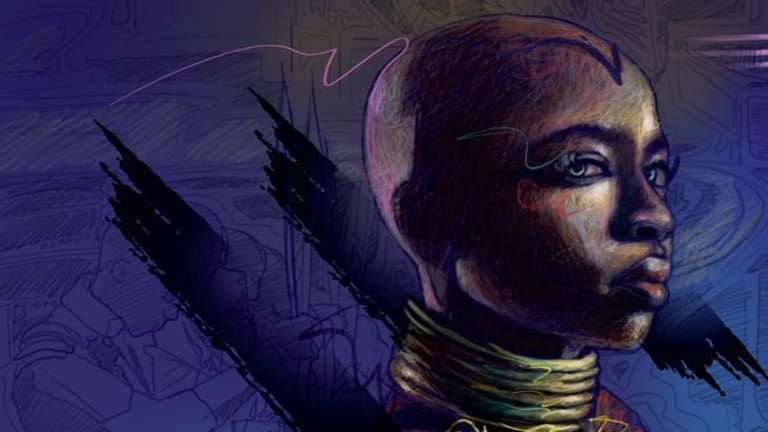 Quick Pic: You Need This Jon Moody 'Black Panther' Poster
Quick Pic: You Need This Jon Moody 'Black Panther' Poster
Bring the Wakanda Forever spirit home with FandangoNOW's Black Panther poster, which was painted by New Orleans artist Jon Moody and features Danai Gurira as Okoye.
The poster is available exclusively to all who purchase or rent Black Panther via FandangoNOW, while supplies last. This marks the first time the video on-demand streaming service has offered an exclusive movie poster.
As a painter, Moody has garnered the attention of formerVice President Joe Biden for highlighting criminal justice reform in the United States. He has also collaborated with Pepsi, and his work has appeared in Fox's Empire. You can keep up with his NOLA lifestyle through Bravo's Souther Charm: New Orleans reality show.
These posters won't last forever, so you should probably make watching Black Panther via FandangoNOW your priority this weekend. Buy or rent the film on FandangoNOW here.
​