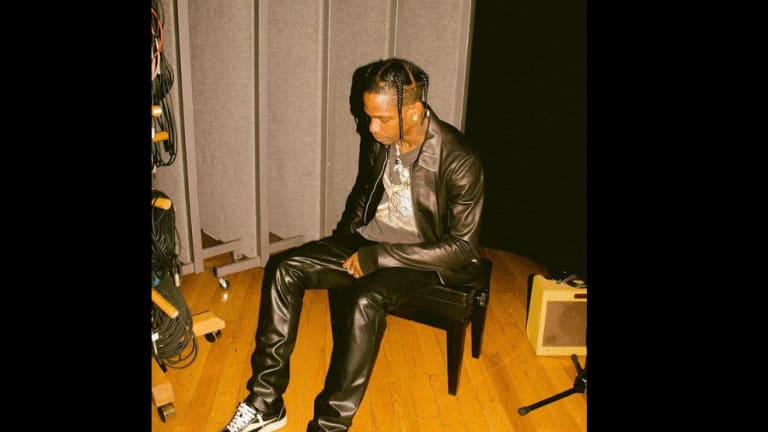 Quick Pic: Travis Scott Teases New Music by Releasing Cover Art
Check out the cover art for new music Travis Scott is releasing at midnight on November 5, 2021.
Travis Scott released the cover art for his new music that is dropping at midnight on Nov. 5th.
The "Stargazing" rapper captioned his Instagram post, "F*CK IT LETS [sic] START IT UP NEW MUSIC AT MIDNIGHT."
The cover art is reminiscent of the tabloids that used to litter the checkout at supermarkets in decades past. The fictional rag "Weekly World Truths" features Travis as an otherworldly creature, complete with pointy ears and serrated fangs. The cover lines are: "Who knows what lies beneath the surface," "The true dystopia is here," and "When the end arrives its [sic] really the beginning."
The tease comes on the eve of Travis's Astroworld Festival performance at Houston's NRG Park. Astroworld is Travis's third studio album, and it was released in August 2018.