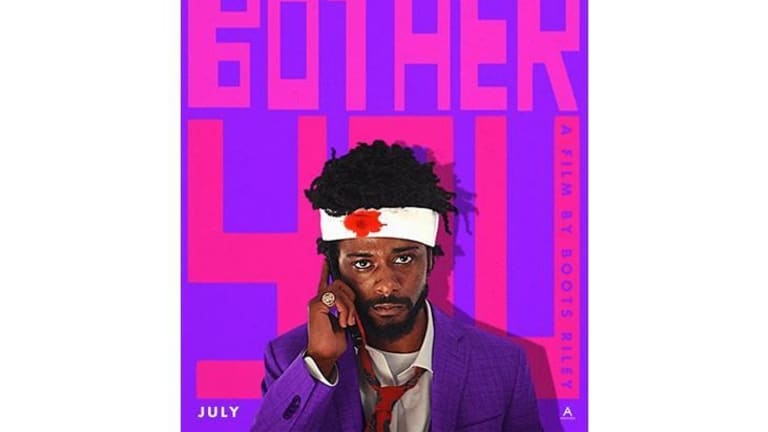 Quick Pic: Erykah Badu Hosts 'Sorry to Bother You' Screening in Dallas
Quick Pic: Erykah Badu Hosts 'Sorry to Bother You' Screening in Dallas
In anticipation of the film Sorry to Bother You, Annapurna Pictures tapped recording artist Erykah Badu to host a screening at the Angelika Film Center in Dallas.
The film presents "an alternate present-day version of Oakland, [where] telemarketer Cassius Green discovers a magical key to professional success, propelling him into a macabre universe." Atlanta's Lakeith Stanfield stars as Cassius Green. Sorry to Bother You also features Tessa Thompson, Terry Crews, Omari Hardwick (above, left), Danny Glover, Steven Yeun, Armie Hammer, and Jermaine Fowler. Boots Riley (above, center) wrote and directed the film. Sorry to Bother You has a 92 percent rating on Rotten Tomatoes, with critics agreeing, "Fearlessly ambitious, scathingly funny, and thoroughly original, Sorry to Bother You loudly heralds the arrival of a fresh filmmaking talent in writer-director Boots Riley."
Following the screening in Dallas, Badu, Hardwick, and Riley engaged in a special Facebook Live Q&A discussion about the film. Watch the interview here (beginning at the 13:15 mark). Sorry to Bother You will have a limited release on July 6th, and will hit theaters nationwide on July 13th.
Sorry to Bother You is produced by Nina Yang Bongiovi, Forest Whitaker, Charles D. King, and George Rush with distribution by Annapurna Pictures.
[Images: Cameron Kuenzer]