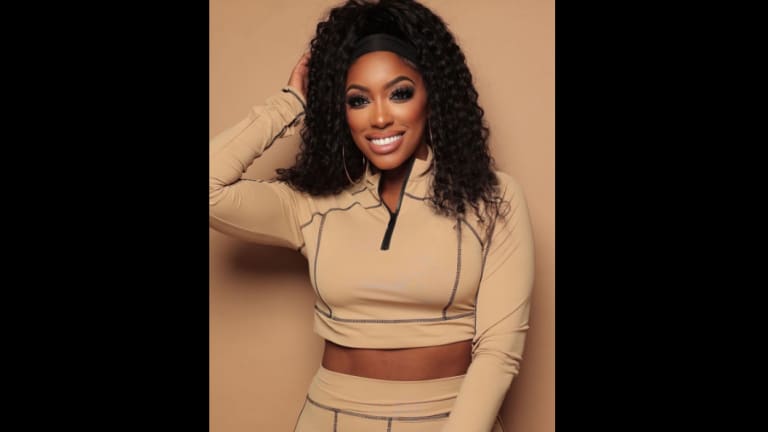 Porsha Williams Confirms She's Leaving 'The Real Housewives of Atlanta'
The rumors have been proven and our favorite peach holder is leaving The Real Housewives of Atlanta, the Bravo series that helped make her a household name.
Porsha Williams confirmed today, Sept. 30th, that she's leaving The Real Housewives of Atlanta after 10 seasons, following weeks-long rumors that she would not return to the Bravo series.
The Georgia peach took to Instagram to reveal the news and thank her supporters, Andy Cohen, Bravo, the series crew, and Truly Original, the studio that produces RHOA.
"After ten life-changing, gratifying, incredible years, it is finally time to begin my next chapter," wrote Porsha for the caption of the post. "Next season, I will not be returning to [T]he Real Housewives of Atlanta franchise."
Porsha's life definitely changed during her course on RHOA. Her very first season, she was married to former football player Kordell Stewart and was eating "special" yams in the hopes of conceiving twins. She also infamously declined an invitation to a Vegas strip club because Stewart allegedly wouldn't have approved. She seemingly had no autonomy while in that marriage. But then Porsha dropped him and let out her true personality, becoming a fan favorite along the way.
"You've made the past decade a truly special one," Porsha told her Bravo family. "One where I've dealt with unbelievable highs and unbelievable lows, and I can honestly say I would not have made it through some of them without the unconditional love and support I have gotten from all of you."
One of the lows most RHOA fans remember was the physical fight Kenya Moore instigated with Porsha during a reunion. Porsha was the victor of that altercation, but her reputation took a hit, a huge one. She went on an apology tour and seemed contrite until she and fellow Housewife Cynthia Bailey, who also isn't returning for the next season of RHOA, engaged in a physical conflict. After receiving anger management therapy, Porsha proved her worth as a "peach holder" and one of the wittiest readers on the cast, especially with Kenya as her foil.
The highs for Porsha's run on the series include conceiving and giving birth to her daughter Pilar Jhena McKinley, whom she shares with former fiancee Dennis McKinley. She also became an entrepreneur and commentator on The Rickey Smiley Morning Show. Porsha also continued her grandfather Hosea Williams's legacy by protesting police brutality, systemic racism, and the flawed criminal justice system in the wake of the killings of Breonna Taylor and George Floyd at the hands of police.
Rumors claim Porsha is leaving RHOA because she doesn't want to subject herself to the scrutiny surrounding her relationship with fiancé Simon Guobadia, who was married to Falynn Pina while she appeared on the previous season of the show.
This doesn't seem like the last we'll see of Porsha on Bravo, though. She all but confirmed she is getting a spin-off special.
"Don't worry though, I'll be back on your TV very soon," wrote Porsha in the caption of the Instagram post. "I can't wait to share all of my exciting new endeavors with the world-beginning with the release of my memoir, The Pursuit of Porsha, out on November 16."