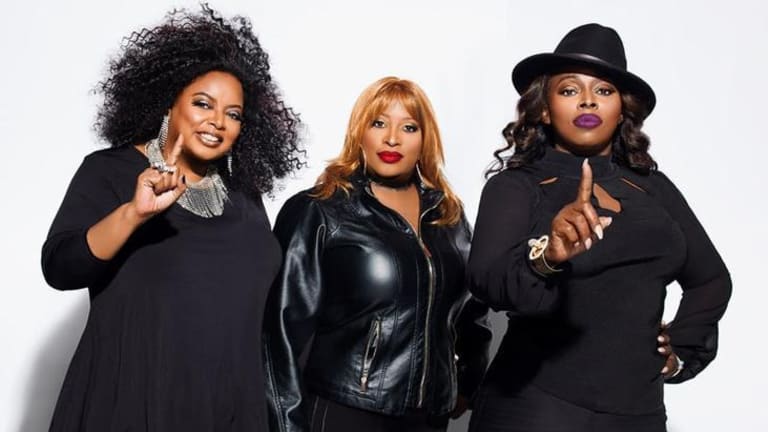 Pioneers The Sequence Returns to Columbia for Love, Peace & Hip-Hop Fest
Annika Harris Pioneers The Sequence Returns to Columbia for Love, Peace & Hip-Hop Fest
All hail the queens! The all-female, pioneering Hip-Hop group The Sequence will be honored during the sixth annual Love, Peace & Hip-Hop festival in their hometown of Columbia, SC on April 13th.
But who are The Sequence? Well, back in the late-1970s, three cheerleaders from the Saxon Homes Projects in Columbia heard The Sugar Hill Gang's "Rapper's Delight" and instantly fell in love with the art form that would birth Hip-Hop culture. They turned their cheers into raps and practiced everyday to hone their craft. The three cheerleaders from C.A. Johnson High School were Angela "Angie B" Stone, Cheryl "The Pearl" Cook, and Gwendolyn "Blondy" Chisolm. When The Sugarhill Gang came to town, The Sequence impressed Sugar Hill Records owner Sylvia Robinson with their talents. They released their smash hit song "Funk You Up" in 1979, and the rest is history.
The theme for this year's Love, Peace & Hip-Hop music festival is "All Hail the Queens," highlighting Hip-Hop luminaries like MC Lyte, who is headlining the three-day festival that runs from April 12th to 14th, along Columbia's Main Street. The weekend will also highlight aspects of Hip-Hop culture such as graffiti, B-boys, emcees, and deejays, making this a family-friendly event likely to draw 15,000 fans.
On April 13th, The Sequence will be honored during the Love, Peace & Hip-Hop Honors. Festival founder and "South Carolina's godfather of Hip-Hop" FatRat Da Czar (above), Columbia's Mayor Steve Benjamin, and other prominent people will look back on the group's contributions to the musical genre, as well as highlight the long and lasting contributions women have made to the culture. The Love, Peace & Hip-Hop Honors ceremony ($20/ticket) will occur at 7 p.m. at Tapp's Arts Center (1644 Main St.).
"Without a doubt, The Sequence pioneered women in Hip-Hop music, and the fact that they are natives of Columbia cements our city's place in Hip-Hop history," said Czar in a press release. "Artists such as myself have built careers on the foundation they laid, and if we expect The Sequence to get the worldwide recognition they deserve, it has to begin with us."
[Images: Derek Blanks for Rolling Stone; Love, Peace & Hip-Hop]