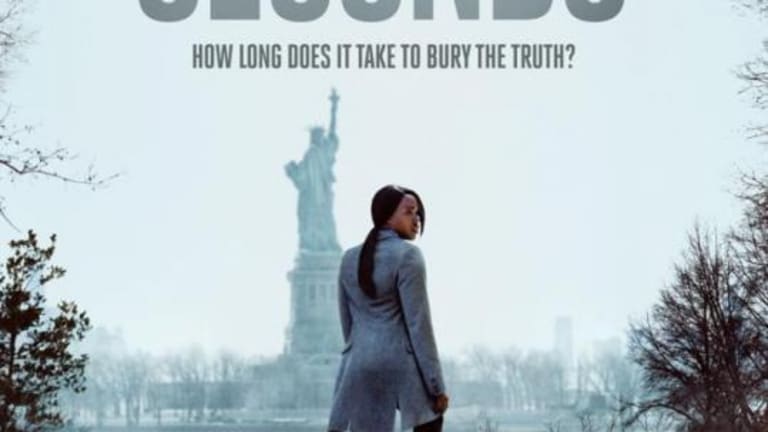 Netflix's 'Seven Seconds' Tackles Police Corruption and the Justice System
Continuing with the string of seemingly never-ending content, Netflix has brought forth Seven Seconds.
The crime drama created by The Killing writer and executive producer Veena Sud follows the cover up and investigation into the hit and run of an African-American teenager, all while discussing the many ways the justice system fails citizens on a daily basis.
​At the behest of his lead officer, Peter Jablonski (Beau Knapp) covers up his accidental hit and run of Brenton Butler, a Black teenager. What follows is the investigation into the accident by Assistant Prosecutor K.J. Harper (Clare-Hope Ashitey) and detective Fish Rinaldi (Michael Mosley), while Jablonski and his team attempt to cover their tracks. Meanwhile Brenton Butlers parents – played by Regina King and Russell Hornsby – search for answers while they struggle with coming to terms with the untimely death of their son.
As a unit, the cast of the series functions well. We're not distracted with many big names and faces – besides the striking Regina King who performed as good as you've come to expect in one of her dramatic performances – and we get to sit back and take in the series as if we are experiencing it through real people. Michael Mosley delivered a charming performance as a condescending detective, and Clare-Hope Ashitey shines as the flawed protagonist. "If we're asking people to believe that this is taking place in the real world, to engage with it as something that affects the world, we should try and reflect how people really are." Ashitey told UPTOWN exclusively.
My main issue with Seven Seconds was its pacing. The show starts slow, but with a purpose. Its first few episodes function as an introduction into the many viewpoints and narratives we are to experience throughout the season, but you get the sense that the series is spreading itself too thin. The multiple narratives don't become as enticing as they should be until the show is almost done. By the time the show was over, I found myself wanting more of these characters, but by then it was too late.
​It's greatest weakness, however, also serves as its strength. You experience the anger, fear, indifference, and hope all through the multiple narratives, and as spectators we get insight into just how many people get affected negatively by our flawed justice system. We get a hypothetical look into how communities handle incidents like this, similar to real-life incidents that occurred in Ferguson, Baltimore, and across the U.S. "We should continue to make TV shows and movies about these issues, and other things that happened in history ... this is still important," said Ashitey.
In my opinion the purpose of Seven Seconds is to not only give a voice to all those who have lost their life at the hands of police, but also to spark a dialogue, and I believe it will definitely do that as more people watch the series. Seven Seconds is available for streaming now on Netflix.