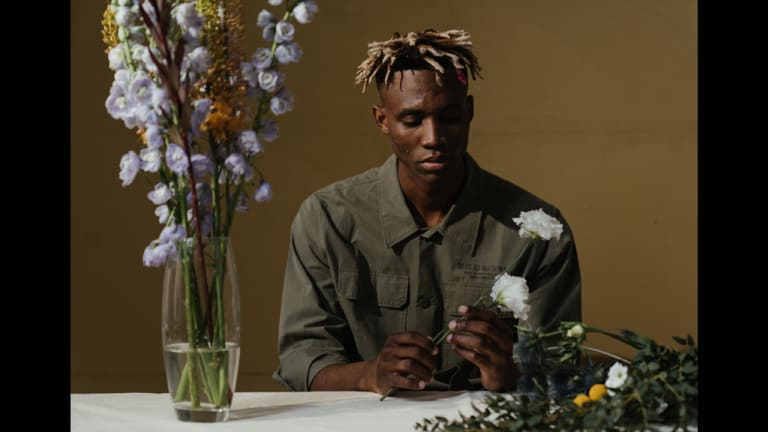 Nesting Just Got Easier Because 'Martha Knows Best' Is Returning to HGTV
Learn how to turn your space into a festive autumnal and wintry home from the best in the lifestyle business.
Improving our surroundings is certainly a mood booster. That's why many people spent the lockdown nesting. We stopped ignoring the chores we usually put off until another day, and started turning to YouTube and Pinterest for ideas on how to transform our homes into sanctuaries without major renovation. But before your favorite vlogger launched their interior decor channel, there was Martha Stewart showing us how to landscape, craft, garden, and more. Fortunately, the trusted lifestyle expert is returning to HGTV with season two of Martha Knows Best on Oct. 28th.
Stewart will give fans a break from the network's usual home-flipping fare by showcasing the seasonal gardening, landscaping, and decorating she does on her Bedford, NY, property. Stewart will prep her farm for the fall and winter, while also sharing ways to get festive safely at home. The first four episodes will focus on autumn, beginning with Halloween, Stewart's favorite holiday. According to the press release, "From picking pumpkins for Jack-O-Lanterns and making homemade apple cider to transforming her home into a haunted farmhouse, Martha will pull out all the stops for a fun holiday celebration." The first half will also focus on Thanksgiving prep, harvesting fall vegetables, autumnal floral arrangements, and planting bulbs for the coming spring.
But it won't all be fun and games, Stewart will also put in some work. "Fall on my farm is such a fabulous time of year, but it's also the time to put in a lot of hard work to prepare the gardens for spring," says Stewart in the release. "I can't wait to show more practical techniques and share more useful advice and tips to help people make their own homes and gardens more beautiful and enjoyable. In addition, I will share ideas for making this holiday season a festive, but safe, time for the entire family."
The second half of Martha Knows Best season two will take on wreath-making, tree-trimming, and crafting homemade gifts. In addition, viewers will learn how Stewart winterizes her garden, organizes her closets and pantries, and prepares the farm for the New Year.
Like the first season, Stewart's fans and celebrity friends will check-in with the Emmy Award-winner and The New York Times bestselling author via video. Expect Stewart to offer advice on their home projects too. First season guests included Stewart's bestie Snoop Dogg, as well as Lupita Nyong'o, Sunny Hostin, and Zac Posen.
The second season of Martha Knows Best premieres on HGTV on Wednesday, Oct. 28th, at 8 p.m. ET/PT. The season finale will air on the premier home network on Dec. 4th.