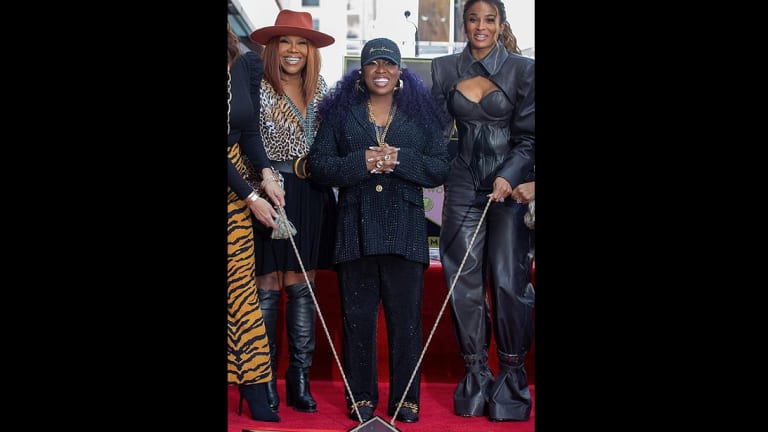 Heard on the Street: Missy Elliott Says Hollywood Walk of Fame Was God's Timing
Missy Elliott addresses fans who said her star on the Hollywood Walk of Fame was long overdue.
"VA I love you #757And I know a lot of people say (Missy it's bout Time) but this was the right time (God's Timing)& I am Grateful! This is a moment that I shall never forget & all the people who have been on this journey with me through my ups and downs & sickness I want you all to know how much you mean to me. I am still filled by seeing I have a star amongst so many other great Stars my heart is Smiling and I thank all my SuperFriends and all the female EMCEES before me thank you for being the foundation for me Queens
-- Missy Elliott wrote on Instagram that receiving her star on the Hollywood Walk of Fame on Nov. 8, 2021 was right on time because it was God's timing. Ciara presented the Grammy Award-winning rapper, singer, songwriter, and music producer with her plaque. Missy reportedly choked up as she thanked those who helped make her career a success, including collaborator Timbaland, her record label, and the women in Hip Hop who helped pave her way. In addition to Ciara, Lizzo and Mona Scott-Young helped Missy celebrate during the ceremony.