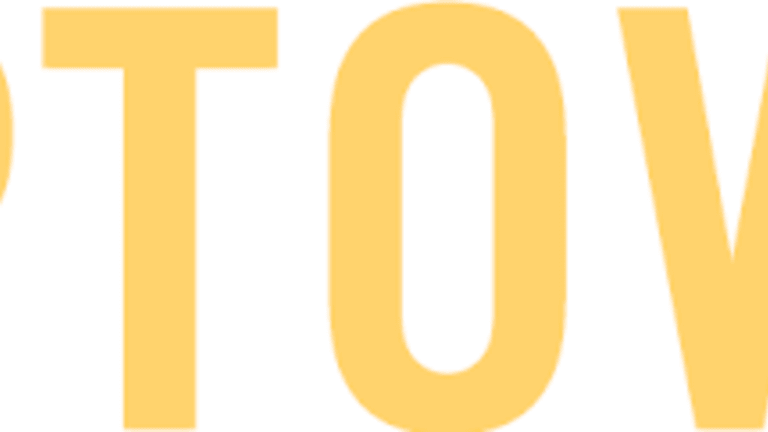 Mike Merrill is Determined to be a Household Name
Model and actor Mike Merrill, 26, made it a point to change his circumstances and to pursue his passion.
The emerging actor made his acting debut back in 2015 as Scott in Je' Mclain's stage play The Lies They Told. Ever since the Detroit native has been determined to make himself a household name. Merrill made the transition into TV with Oxygen's The Last Quad Standing and BET's The Quad.
UPTOWN caught up with Merrill and discussed his journey thus far, the actors who inspire him, and how he's used social media to help advance his acting.
UPTOWN:For those that don't know you yet, who is Mike Merrell and how did you get into acting?
I'm an actor, entertainer, and model. I started modeling in October of 2015. I went to a casting call for a fashion show and that's what shot me through the roof for modeling. After I did the show, I transitioned into acting, which was theater. So I started in theater here in Detroit and I was doing that from November 2015 to March 2016. I did a networking trip to Atlanta, New York, and Chicago and ended up moving to Atlanta. That's when I transitioned over into film. Now I'm on this journey of an up-and-coming successful actor.
U:2015, that's pretty recent. What were you doing before acting, and how did you make the switch?
I had a regular job before modeling and acting. One day I just woke up and I guess that was my wake-up call to step into reality like "OK, I'm not doing anything I said I was going to be doing before I hit 25." That's when I stepped on a leap of faith and decided I was going to do what I felt comfortable with doing with my life. I had to find it, and I ended up doing that through modeling, which ultimately led me to act. I always wanted to act, but I didn't know how to get out there.
U:That's awesome. Who would you say are your influences in the industry?
I look after Kevin Hart, Steve Harvey, Minister Louis Farrakhan, Tyler Perry, and Denzel Washington. They all have a story and they all have something good to say. [The] Fresh Prince of Bel-Air was the show that got me wanting to act as a kid. That's what made me want to act. I knew that I could be where I am now and more. I'm still going up and I'm not stopping. I took it upon myself to go after what I wanted and not listen to other people. I followed my heart and this is where it led me on my journey.
U:I saw in a previous interview that you weren't formally taught to act and used sites like YouTube and Instagram. How did they help you learn?
Yeah, I wasn't. I know it's not good to say, but now I actually have been doing acting classes and acting sessions. I like one-on-one sessions. Whenever I need help I go on YouTube and Instagram. I use them to the best of my ability. Those are my best resources. YouTube basically for anything with auditions, my posture, the way I handle things, and anything business-related in the industry, I would YouTube it. As far as Instagram, I would use it to see who's face I need to be in front of, who I need to connect with, where they are gonna be in the next month or something like that. That's what I was using it for. When I went on my networking trip, I used Instagram to know where I needed to be and who to talk to.
U:We saw you onLast Quad Standingrepping for Detroit. How did you get involved in a reality show?
They actually contacted me about two months before we actually went to film the show. They said they wanted to get me on TV and I said: "Who is this?" And they said who they were. They wanted to bring me and my friends on Last Squad Standing. I listened to them and heard them out and liked the show. It wasn't a show that would separate me from being an actor and make me into a reality TV star because I'm not a reality TV star. I know that's what some people are thinking, but I'm an actor. The reality show has taste and that's the only reason why I took it. It's a competition show and we were battling for $100,000. I took my friends who were doing something with their lives.
U:So you also play in the web seriesSide Chickas James. In season one, we saw you getting messy on there. Have you ever put yourself in a situation in which you were dealing with two women at the same time?
No, I've never been in a situation like that. I don't put myself in a situation that's hard to get out of. I don't like being stuck in between the two so you won't catch Mike Merrill in that situation. Season two is going to be crazy. We are filming that right now actually and it's looking real good. My character James is still going on that journey with Kia and Lynn, and he's stuck in between the two. He's confused like "I wanna marry my fiance, I still wanna do this, I really love her." That's the first time he's cheated on his fiance [Kia] who was his high school sweetheart.
U:I know you're just getting started in the game but I'm sure people are starting to recognize you. Do you remember the first time you were noticed on the street?
Yes, I do actually. I was going to the mall and a 17-year-old really shocked me. She started crying! I tried to get my phone out, but I didn't want to get her crying and all that. She was like "Oh my God, Mike!" She told her mom "Oh my God that's Mike!" She and her mom came over and they wanted to take pictures and I was holding her while taking the picture with them. That surprised me. That's the type of stuff that I think about when things get hard for me. This industry is not easy and when you think you want to give up, you have to remember you got a lot of people that's rooting for you. When you get a following, when you get a support system, it's really not just you. You created something where you have to keep it going. It's not just one person. You got your manager behind you, your agent, your family behind you, your support systems, the people that look up to you. People ask me questions every day about acting. You have to have tough skin and mental strength. I just focus on where I want to be and that keeps me motivated.
U:What can we expect next from Mike Merrill?
Well, I'm working on some stuff that I can't name. The things that I can name, you can look towards that TV series that I have coming up with Tier 2 films called Idiots Guide to Manhood, also a movie with Tier 2 films called The Perfect Woman. Look out for Season two of Side Chicks, which is about to wrap up. You can check out my updates on my website MikeMerrillEnt.com, as well as my Instagram.