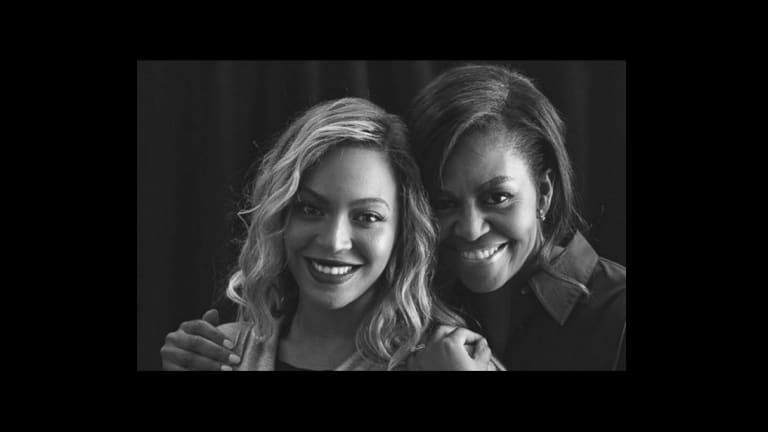 Heard on the Street: Michelle Obama Reacts to Beyoncé's New Song
Michelle Obama is here for Beyoncé's new song, "Break My Soul," which indirectly refers to the Great Resignation labor trend that kicked off in 2021.
"Queen @Beyonce, you've done it again! 'Break My Soul' is the song we all need right now, and I can't help but dance and sing along while listening to it. Can't wait for the album!"
– Michelle Obama reacts on Instagram to Beyoncé's new song, "Break My Soul," which dropped on June 21st at midnight. "Break My Soul" is the first single from Renaissance, which is Bey's seventh solo studio album and will be released on July 29th. Renaissance is expected to have 16 tracks, including some dance and country-leaning songs, according to Variety's sources. People are assuming the album will be a multi-part release since it is billed as "Act 1." Former First Lady Michelle Obama is a longtime fan of Beyoncé's and said in 2017 that "Love Drought" is the Lemonade song she listens to over and over. "Break My Soul," which features Big Freedia, is being billed as the Great Resignation anthem because it discusses worker burnout and quitting a job, which are both pandemic-era trends. Listen Beyoncé's new song below.