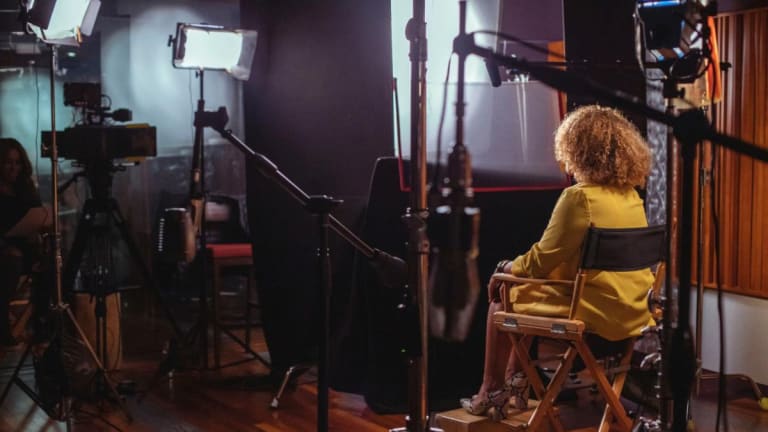 First Look: Did Marsha Ambrosius's Separate Success Break Up Floetry?
Marsha Ambrosius, The Songstress of Floetry, explains what happened to the Neo Soul group in an upcoming episode of TV One's Uncensored.
If you were a fan of the R&B-Rap duo Floetry in the early 2000s then you've probably wondered why they broke up. During an upcoming episode of TV One's Uncensored, Marsha Ambrosius, one-half of the former group, reveals why Floetry broke up.
Floetry was comprised of Ambrosius, The Songstress, and her childhood friend Natalie Stewart, aka The Floacist. They released Floetic, their debut studio album that they recorded in seven days, in 2002 at the height of the Neo Soul sound movement. The single "Say Yes" peaked at No. 8 on the Billboard Hot 100 list on May 17, 2003. Floetry would go on to release a live album in 2003, Floacism "Live", and a second studio album, Flo'Ology, in 2005. They sold over 1.5 million records worldwide.
Even before Floetic was released, Ambrosius's talents as a singer and songwriter were known. She had worked with the King of Pop, Michael Jackson himself, on his hit song "Butterflies," which was release in February 2002. After Floetry's success, demand for Ambrosius outside of the group increased. In 2011, she embarked on a solo career.
In a clip from Uncensored, the four-time Grammy nominee reveals why she and Stewart disbanded Floetry. She implies that Stewart couldn't handle her personal success, as different artists were asking her to lend her powerhouse voice, writing, and production to their tracks.
"We recorded our album and now there's this separate entity that is Marsha Ambrosius, the writer and the producer and the feature," explained Ambrosius to TV One's Uncensored. "And it's, 'Do these hooks,' and I've become this thing that is its own thing. And what it does to you and what it does to that other person are two separate entities. Trying to bring them together, it might not work out every time."
Watch the rest of Marsha Ambrosius's Uncensored episode on Sunday, April 25, at 10/9c on TV One.