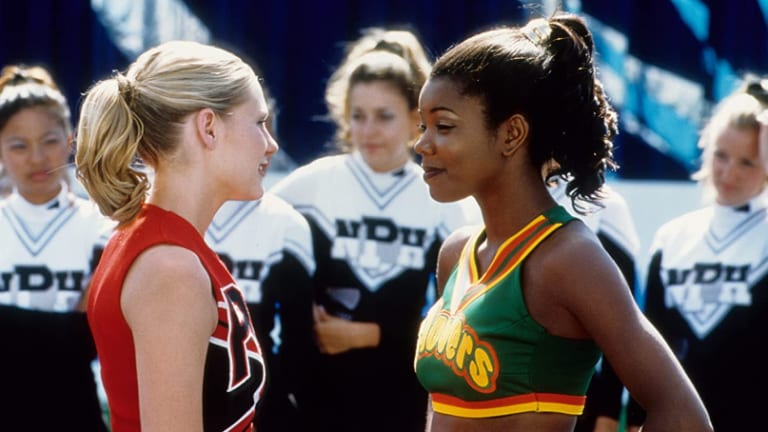 Heard on the Street: Looks Like the 'Bring It On' Sequel is a Go
Fans of the cult classic cheerleading film have something more to celebrate now that one of the stars has confirmed a Bring It On sequel.
"We've been working on it. We continue to work on it, and we get closer and closer every day."
– Gabrielle Union confirms to Extra that a Bring It On sequel is indeed in the works. The entertainment outlet caught up with the actor and entrepreneur at the Daytime Beauty Awards, where the Flawless hair care line she established with Larry Sims received the Brand of the Year honor. Last month, Union excited fans of the cult classic cheerleading film when she tweeted, "Hmmmm so Isis might have a teenager #BringItOn," in response to a tweet celebrating Bring It On's 22nd anniversary. There are several films in the Bring It On franchise, including Bring It On: All or Nothing which starred Solange, but none have continued the story of Union's character Isis or Kirsten Dunst's Torrance. Since a Bring It On sequel is a way's off, let's get into the East Compton Clovers bringin' it!