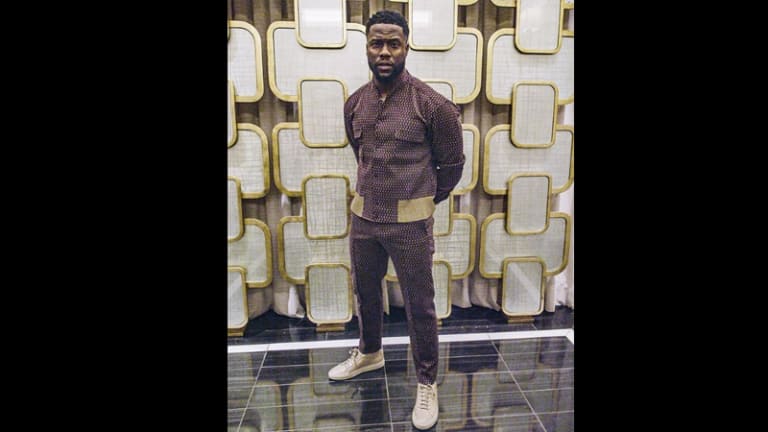 Heard on the Street: Kevin Hart Reveals the Secret to People's Sexiest Man Alive
Kevin Hart hilariously weighs in about People naming Paul Rudd the Sexiest Man Alive and reveals what he thinks the secret is to gaining the title.
"Year after year, I get snubbed … Who's doing the voting? Paul Rudd, Paul f—king Rudd? … Jesus, Paul, God damn it … Look at my suit … You can't do this if you're not the Sexiest Man Alive. There's a cuff in my boot … I'm trying so hard — they just keep snubbing me."
"You know what, Paul? I love you. Well-deserved, man … He put on a campaign! I saw him a lot in Santa Monica power walking … The secret to Sexiest Man Alive is power walking. So Paul, well-deserved."
— Kevin Hart expresses dismay to Extra that People named Paul Rudd the Sexiest Man Alive, while at the NYC premiere for the Netflix miniseries True Story. Both Hart and Rudd have appeared in the films The 40-Year-Old Virgin (2005) and This is the End (2013). Hart co-stars in True Story alongside Wesley Snipes. True Story, which was produced by Hart's HartBeat Productions, is a twisting crime thriller about a famous comic named Kid (Hart) who faces life-or-death consequences after a night out with his brother Carlton (Snipes). Watch the trailer below.