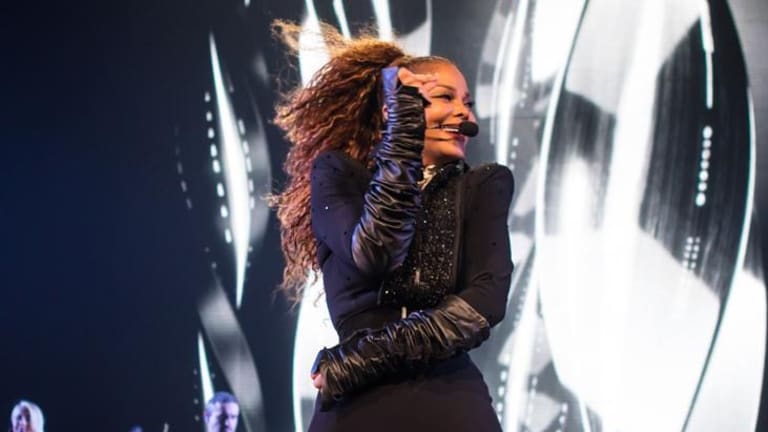 Janet Jackson Shows ATL What She Is: An ICON.
If music is indeed the universal language, then Janet Damita Jo Jackson speaks it fluently.
But, her expression of the language is all her own.
Powered by a steady onslaught of chest-caving 808s and instantly recognizable melodies provided by her expert band, Jackson kept Atlanta concertgoers on their feet, with hands in the air, belting their favorite Janet songs, as if each individual were alone with her.
What a fantastic sight: A sea of beings chanting for more, as their 50-year-old idol storms through an unbelievable #HitsOnly catalog that new artists lust after in today's streaming reality.
Since cutting her teeth with 1990's Rhythm Nation 1814 Tour, Janet has become a master of the stage. Tonight, Jackson's friend and frequent collaborator rapper/producer Missy Elliott appeared, and the crowd roared as the two performed "BURNITUP!" from Jackson's 2015 Unbreakable.
Absent of silly gimmicks, unnecessary elaborate staging, or overplayed, gravity-defying entrances, Janet Jackson's State of the World took the audience on what almost felt like a musical victory lap. Jackson's infinite energy and bombastic presence reminded those who doubt her hard-won and rightful status as an ICON.