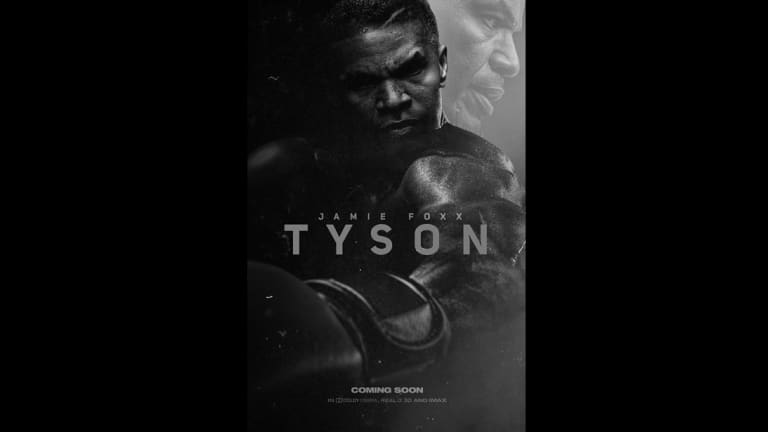 Jamie Foxx Describes the Opening Scene of 'Tyson' Limited Biographic Series
A clip of Jamie Foxx describing the opening scene of Tyson has resurfaced, further teasing the biographical series about Mike Tyson's life and career.
The 2015 video clip of Jamie Foxx describing the opening scene of Tyson, a limited biographic series about Mike Tyson, during an interview on Ebro in the Morning has resurfaced now that news of Antoine Fuqua's and Martin Scorsese's involvement is confirmed.
The series is simply titled Tyson because the one-word moniker conjures images of only one person — Iron Mike Tyson. Foxx has been discussing playing the legendary boxer for years and revealed in 2020 that he was immersed in training for the role, but back then it was said to be a biopic instead of a limited series, reports Yahoo! Entertainment. Fuqua has signed on to direct and executive produce Tyson via Fuqua Films, with Scorsese executive producing through Sikelia Productions. Foxx is also executive producing, along with Tyson and his wife Kiki Tyson, as well as Sophia Watts and John Ryan Jr. via Tyson's Legends Only League. Colin Preston has written the pilot for Tyson, and is currently writing the rest of the series.
While it's not known whether the pilot opens the way Foxx described it in the interview six years ago, the veteran actor and comedian paints a beautiful scene with his words.
The series is expected to span Tyson's entire lifetime, from training as a boxer as a child to becoming the youngest ever heavyweight champion in boxing history, to his life outside the ring, struggles with mental illness and substance abuse, and recent comeback and exhibition fight with Roy Jones Jr. that launched the Legends Only League.
"I have been looking to tell my story for quite some time," Tyson said, reports Yahoo! Entertainment. "With the recent launch of Legends Only League and the excitement from fans following my return to the ring, now feels like the perfect moment. I look forward to collaborating with Martin, Antoine, Jamie, and the entire creative team to bring audiences a series that not only captures my professional and personal journey but also inspires and entertains."
Tyson came out against Hulu's eight-episode limited series about his life, saying it was "a prime example of how Hulu's corporate greed led to this tone-deaf cultural misappropriation of the Tyson life story," in an Instagram post that was reported by Variety.
Fans of both Tyson and Foxx are extremely excited for Tyson. Back in June 2020, fan and artist BossLogic tweeted his creation of a poster for what was expected to be a film. The artwork could surely be confused for an official Tyson poster.
Tyson doesn't have the backing of a network or streaming service yet, but it will likely find a home now that Foxx, Tyson, Fuqua, and Scorsese are confirmed for the project.