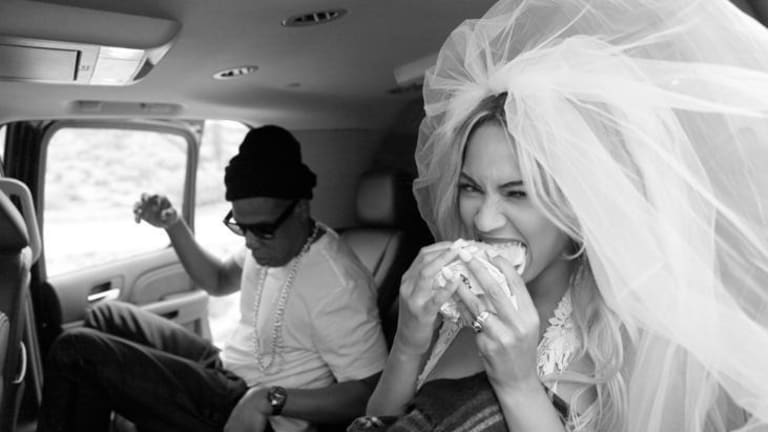 It's Official: Jay Z and Beyonce Are A Billion-Dollar Couple
It has been an amazing journey to see how Queen Bey and Hov have used their talents to accumulate wealth.
So it's no surprise that they are now a billion-dollar couple.
According to Forbes, Beyonce's and Jay-Z's combined wealth is now around 1 billion dollars. This recent milestone, if you will, shows Queen B on a list of the richest women in America. At 35-years-old, Queen B has accumulated a personal fortune of $350 million and the total for her husband has skyrocketed to $810. Do the math, and you get just a little bit over $1.16 billion together.
So how can we get on your level, Queen Bee?
Beyonce once told Forbes, "I'm never satisfied. I've never met anyone that works harder than me in my industry." DAMN. RIGHT.
Aside from the music industry, she is also one of the most influential artists on Instagram and other social media platforms. She was a whopping 103 million followers on Instagram! She also makes that amount or maybe even more from posting on the platform. It was reported that her posts valued at more than $1 million each.
They're doing the damn thing.