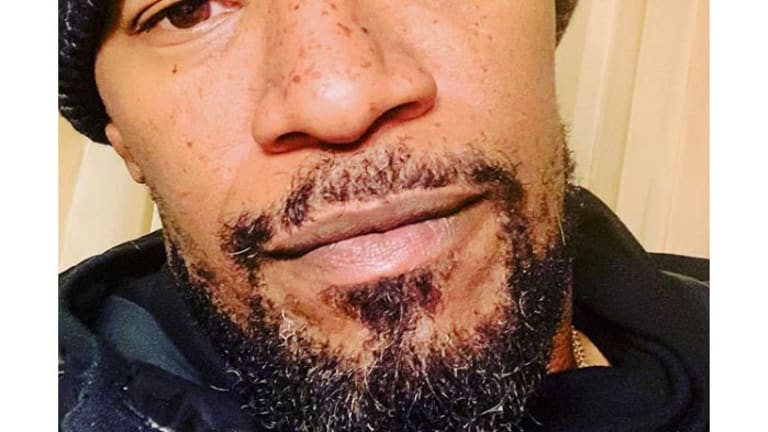 Is Jamie Foxx the 'Masked Singer'? Let the Man, Himself, Answer That
The actor-singer dishes on his 52nd birthday, new film Just Mercy, and rumors he might be on The Masked Singer.
Courtesy ofExtra
Extra's Cheslie Kryst caught up with Jamie Foxx and co-star Michael B. Jordan in NYC, where Foxx joked around about partying in Las Vegas with Lil Jon as he turned "26 times 2."
How did he celebrate? "We read scriptures and you know, read the Bible all week … No, it was fun with family."
Meanwhile, the new drama Just Mercy tells the true story of a man named Walter McMillian (Foxx), who was wrongfully imprisoned for the murder of a white woman. Jordan plays Walter's attorney Bryan Stevenson, who also produced the film.
Foxx, who already landed a SAG nominations for the role, said, "I tell you this is the most important film I've ever been a part of, and I thank Michael B. Jordan for it." He added, "When someone really stands by you … it means everything."
Jordan revealing what drew him to the movie, saying, "We wanted people to go home and talk about it, start conversations. We wanted people to think differently."
Kryst also asked Foxx about rumors he is the fox on The Masked Singer. He would only say, "Just follow me [on] Instagram, and I got the information for you … There's some things happening on there."
Just Mercy opens in theaters on Christmas day.