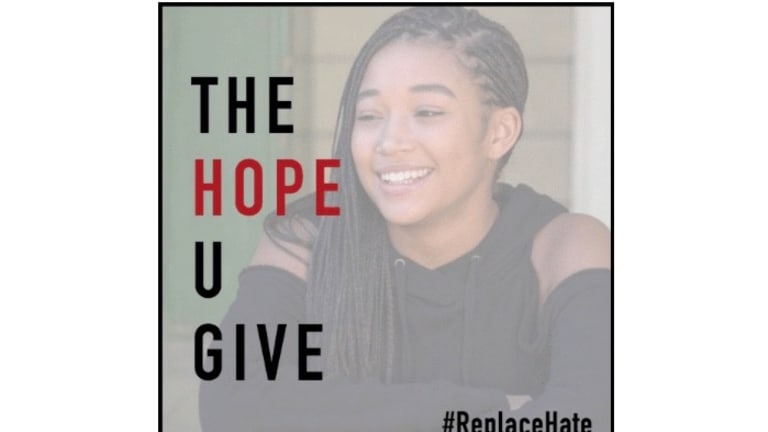 How Will You Replace 'THE HATE U GIVE'? With Hope, Love, or Compassion?
Create your own shareable meme on ReplaceHate.com to show how you'd change the world.
In celebration of the highly-anticipated feature film THE HATE U GIVE, 20th Century Fox has launched its #ReplaceHate campaign so fans can show how they'd like to make a difference in the world.
By logging onto ReplaceHate.com, visitors will be able to upload a photo of themselves, choose a word they stand for, like "Hope"; "Love"; "Compassion"; or "Empath," to replace the word "hate" in THE HATE U GIVE, and create a shareable #ReplaceHate moment.
​
THE HATE U GIVE star Amandla Stenberg explains the #ReplaceHate campaign and social sharing initiative below:
THE HATE U GIVE is playing in theatersnow and will be released nationwide on Friday, Oct. 19th!