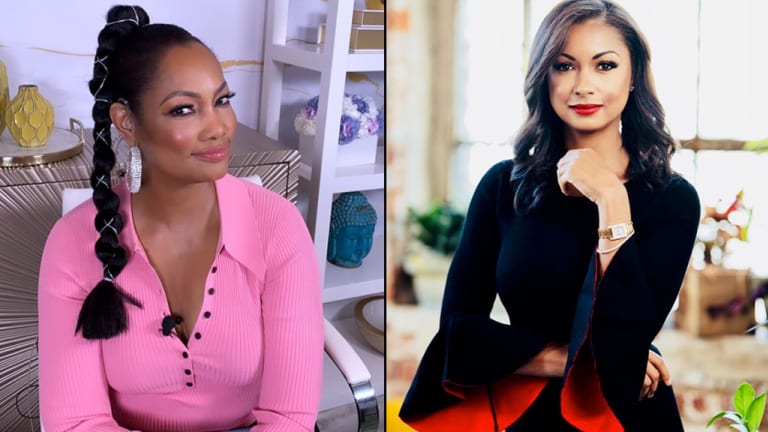 'Housewives' News: Garcelle Is Returning, 'RHONY' Casts First Black Housewife
Bravo is making its Housewives franchise more inclusive one series and one season at a time.
Bravo has finally realized its The Real Housewives franchise has a diversity problem and is working to fix the issue, albeit at a snail's pace.
Last season, Garcelle Beauvais became the first Black cast member on The Real Housewives of Beverly Hills (RHOBH) 10 years after the reality series premiered. There really is no excuse for the lack of diversity considering Beverly Hills' proximity to Black Hollywood. It's also worth noting that RHOBH cast a self-described witch before a Black woman or non-white woman. Garcelle had a pretty tumultuous first season as a result of her friendship with fellow actor Denise Richards, who was at odds with the majority of the cast. In addition, Garcelle was busy, busy, busy throughout the season and didn't have the opportunity to really bond with the other women. The controversy with Richards also seemingly didn't prove to Garcelle that the women were worth knowing. As a result of her first season experience and landing a co-hosting gig at The Real, it was almost safe to assume Garcelle wouldn't return to RHOBH for a second season, much to Housewives fans' chagrin. But we were wrong.
It turns out that RHOBH didn't scare Garcelle away and she has signed on for a second season, even though her pal Richards isn't returning. "I am returning to the Housewives, yes," she told Entertainment Tonight yesterday, reports Page Six. "You know, you gotta be a little, a little brave. A little scared. A little ready. I mean, it's all those things, and I say it with a laugh because I'm ready, but you're never really ready."
Garcelle also acknowledged that the second season is usually a lot tougher for a Housewife. "I sort of got a warning from Ms. [Lisa] Rinna, so we'll see," Garcelle told ET. "I'm ready, though, bring it."
We're not worried for her, though, because Garcelle is a force to be reckoned with, as she infamously emailed her ex-husband Michael Nilon's entire agency to expose his years-long extramarital affair.
The Real Housewives of New York City (RHONY) is another notoriously white arm of the franchise even though New York is a melting pot with diverse socialites. Since the series premiered in 2008, only one cast member has identified as something other than white. Season 13 of the series will be a bit more inclusive, however, as Bravo recently announced the casting of RHONY's first Black cast member, Eboni K. Williams, a criminal defense attorney and media personality.
"This franchise historically has not had a Black lens and now it will for the first time in 13 years," Williams told Essence in her first interview as a Housewife. "I'm beyond. I'm thrilled. I'm honored. It is my great hope that my presence on this show will just do it justice. Do Black women justice. Do our culture justice. I can only hope to touch on the magic that are Black women."
So what can fans of RHONY expect from the once private, career-focused broadcaster who is also the co-host of Revolt TV's State of the Culture?
She told Essence, "I just turned 37 and I'm at a place in my life [in which] I'm on the cusp of what does family look like for me? How do I define that? In COVID [times], if I've learned nothing else, I've learned that family is the single most important thing in the world, and it's gonna be the most important thing in my world going forward. That's new for me. Viewers are gonna get to ride that journey with me as I go back to see where family is for me and what it is for me historically, and I start moving forward to creating a family of my own. That's gonna be exciting. It's a little scary to kind of go there, but I know it's necessary for me to become the full woman [who] I want to be."
Like many new Housewives, Williams says she isn't stepping in front of the cameras with any preconceived perceptions of the rest of the cast, which includes Sonja Morgan, Leah McSweeney, Luann de Lesseps, and Ramona Singer as of now.
"You know, I'm a Bravo fan like everybody else. One thing I take very seriously is meeting each one of these women in a real-life, authentic capacity–not bringing any preconceptions [based on] what I may or may not have seen on television before as a viewer or a fan. These women are now a part of my real life, and a part of my real world, and I welcome all that comes with that. All the ups, all the downs, and all the bumps along the way," the author of Pretty Powerful: Appearance, Substance & Success said to Essence. "You're gonna see me forming very genuine and authentic relationships with each one of these women."