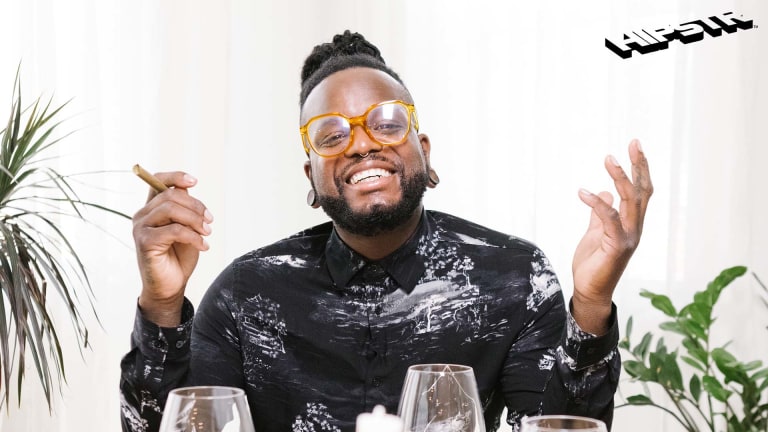 Chicago Distribution Company, Cow Lamp Films Launches Free Streaming App, Hipstr
This is your introduction to the new free streaming app from Cow Lamp Films, Hipstr.
Press release:
Chicago, IL - Cow Lamp Films distribution is launching free streaming app and linear AVOD channel, Hipstr, this November and is coming soon to VIZIO SmartCast TVs.
Headlining is Hipstr original, Wake & Bake with Dom Brown, where the host pierces the smoky veil of the cannabis world to explore how the perfect flower was able to gain an economic foothold in a country that still considers cannabis a Schedule 1 Drug.
Dom Brown is known for Chicago's pride parade, his infamous Porn & Chicken parties that toured nationally, and as co-director of Activate: Chi, which produced one of the largest Chicago Black Lives Matter protests in 2020.
"Creating Wake & Bake with Questar has truly been a dream come true. I've been given the opportunity to reshape the narrative surrounding POC and Cannabis," shared Dom Brown, host of Wake & Bake with Dom Brown, "I've been able to explore legal cities and dive deep into their promises of Social Equity while highlighting boutique businesses."
Wake & Bake with Dom Brown delves deep into weed's societal and cultural impact through cannabis cooking, with special guest, Harold Sims, winner of Cooked with Cannabis on Netflix and a social equity dinner with politicians, rappers, and activists.
"If we look at cannabis as what it should be and what it has the potential to be, it needs to be seen as a form of reparations because the war on drugs has ravaged our communities…" shared Grammy nominated rapper and activist, Vic Mensa, during the social equity dinner.
A 2020 analysis concluded black people are 3.64x more likely than white people to be arrested for marijuana possession according to The American Civil Liberties Union.
Guest stars include Anna Rose Li-Epstein, Social activist, True Social Equity in Cannabis; Rickey Hendon, former Illinois Senator; and Dr. Ameena Matthews, community activist and candidate for Illinois Congress.
"Hipstr is a game-changer in the entertainment world. This is the first dedicated streaming service that celebrates the amazing creative talent in Chicago and the Midwest," shared Josh da Silva, Vice President of Cow Lamp Films.
Hipstr is curated to challenge perspectives and drive the global conversation forward with Chicago-made films, criminal justice, LGBTQ+ and Black voices, and cult classics. The collection includes award-winning indie films including Olympia starring McKenzie Chinn (The Big Leap), Joe Chappelle's Thieves Quartet, and Blacksmith.
Also in production is a Midwest true-crime series, Uncoiled, which won the 2020 Realscreeen Summit showdown and development deal with A&E. Uncoiled follows the investigation into the violent crimes of Illinois filmmaker, Lilly Warren's late husband, and her own personal investigation after his closed.
Cow Lamp Films is in post-production for Chicago sketch comedy show, Out of the Loop. From the home of sketch-comedy, this Chicago Quartet take humor to the next level. The 3-part series stars Adjunct DePaul Professor, Colette Gregory, as well as local Chicago comics and talent, Phylicia Mcleod, William Ruff, Colette Gregory, and Andy Rowell.
This is Cow Lamp Films' parent company, Questar Entertainment's third linear channel release this year with OTTera, along with FamilyTime and GoTraveler.