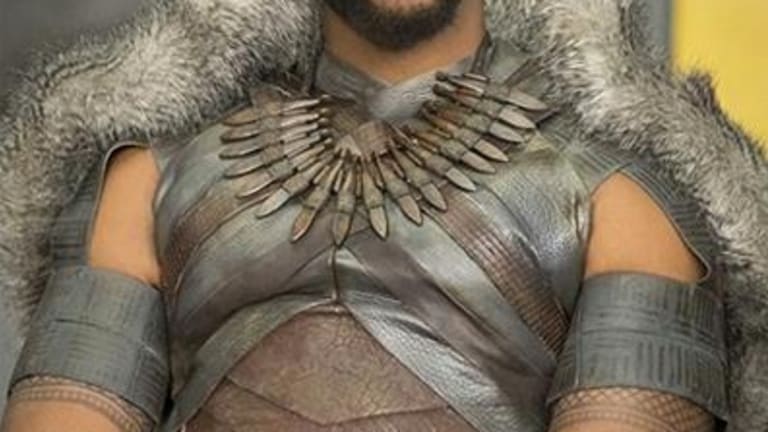 Heard on the Street: Winston Duke on His 'Black Panther' Audition
Heard on the Street: Winston Duke on His 'Black Panther' Audition
"What really calms me down is being prepared. So I searched out interesting ways to be prepared. I went crazy looking up testing stuff on YouTube. People doing screen tests. So all day I watched screen tests and I went in there not feeling like it was completely unfamiliar.
"I'm at the audition in the room and seeing big stars and I'm like, 'Woah, big stars who I admire and I love. This would be crazy, I don't think I'm going to get this at all.' Months went by, and then I had a chemistry test with [Black Panther star] Chadwick Boseman and I lost my mind!"
-- Winston Duke, the unquestionable breakout star of Black Panther, chatted with Extra's Tanika Ray about landing the role of M'Baku. The Yale Drama School graduate also discussed what it's like having a Marvel Studios blockbuster as his first movie, while the two were at Universal Studios Hollywood. Check out the entire interview below, and don't forget to check local listings so you can tune into Extra every weekday.