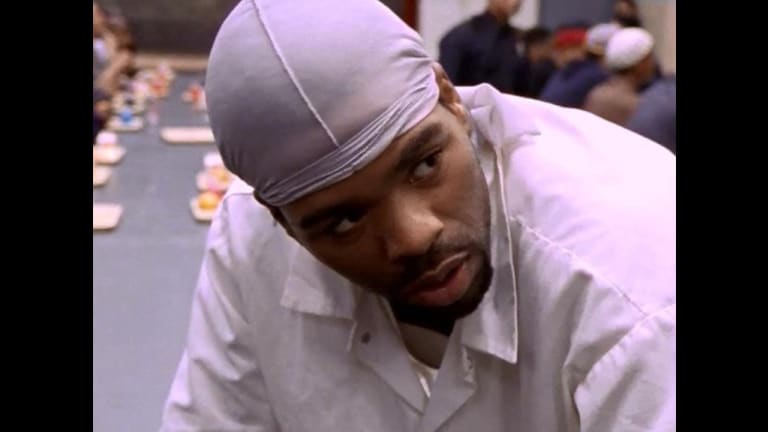 Heard on the Street: We Now Know Why Method Man Was Only in Four 'Oz' Episodes
Method Man blames a character flaw for why his Oz character was killed off after only four episodes.
"I'm just [in bed] and I was like, 'Oh man, I'm not getting up.' "
" … it didn't work with these guys … So I showed up the next day and things went fine. Nobody really said nothing to me and the new script came in — and I read it and I was killed off."
— Method Man blames his laziness for why his character Carlton "Tug" Daniels appeared in only four episodes of the HBO classic Oz, during the premiere of Established with Angela Yee. It seems the rapper-actor was his own worst enemy at the time because he also revealed that he "really wanted" to be cast on the prison series. Oz enjoyed a six-season run from 1997 to 2003 on the premium cable network. It chronicled "the daily activities of an unusual prison facility and its criminal inhabitants," and helped make J.K. Simmons, Harold Perrineau, Eammon Walker, BD Wong, Christopher Meloni, Adewale Akinnuoye-Agbaje, and others household names and/or recognizable by face. Method Man went on to appear in another HBO classic, The Wire, for 13 episodes in 2008, and he has enjoyed a full acting career since his character was killed off Oz.