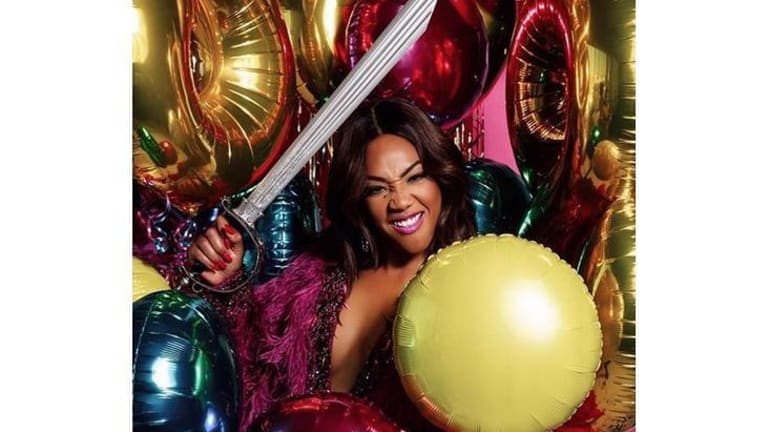 Heard on the Street: Tiffany Haddish's NYFCC Acceptance Speech Was Epic!
"… if you say something, thank you
I don't care if it's positive or negative I appreciate you. I'm glad you see me, because it's been so many years when nobody saw me. When you're a little kid going through the system you wonder, 'does anybody even know I'm alive?' To be able to be this example to so many people like me, that you guys have no clue about, but they're coming because I kicked the fucking door open ... I'm thankful for the critics. I'm learning a lot about you guys. The only critics I knew before this were Siskel and Ebert and when they passed I was like 'Oh well.'"
-- Tiffany Haddish addresses the film critics in the audience of the New York Film Critics Circle (NYFCC) Awards, during an epic 20-minute acceptance speech for Best Supporting Actress for her work in Girls Trip. She sipped on her signature cocktail, the NYFCC-created "Tiffany Toast," as she had the other guests in stitches and tears of laughter. In addition to speaking directly to the film critics, Haddish also revealed how she secured the role of Dina in Girls Trip. She explained that eight crew members who worked on Keanu sent her the script, saying she needed to get an audition. However, her agent didn't think she had a big enough name to get an audition. "My agent was like 'Ah, they only want to see names,' and I was like, 'You tell them I've had a name since 1979,'" Haddish explained. Well, we know how that audition turned out. Congratulations, Tiffany!
Watch her entire acceptance speech below, thanks to Alison Wilmore.