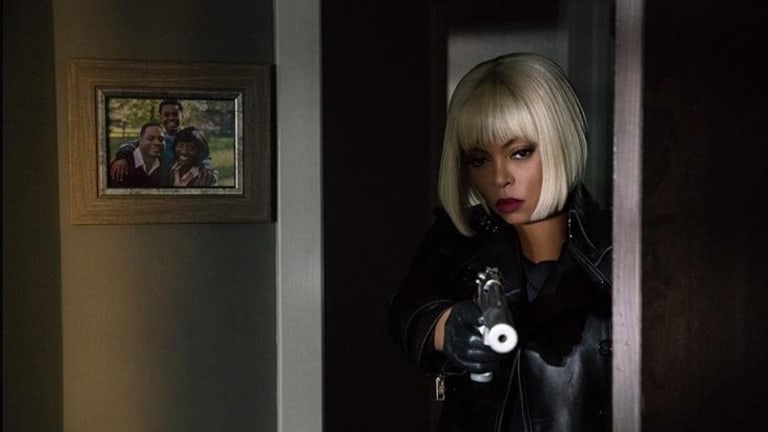 Heard on the Street: Taraji P. Henson on Playing a Hitwoman in 'Proud Mary'
"I just think the timing was impeccable.
This movie was just spot-on. When was the last time, if ever, you've seen an African-American woman leading a role like this?

"How about the most important part … my age? We can rattle off men who are 40 and over who get roles like this every year, they have franchises. Why not women? All my female friends in the industry are in tip-top shape, and I'm pretty sure they can kick ass, so why don't we see more films like this? Hopefully, this film will kick down that door.

"I'm really good with weapons … Shooting a gun is something I like to do in my spare time. I like to go to the shooting range.

"It's Danny Glover! But I was like pop, pop, pop! I'm sorry Danny, they're paying me to do it."
-- Taraji P. Henson discusses her leading role of hitwoman Mary in Proud Mary with Extra's AJ Calloway. The film centers around Mary, "a hitwoman working for an organized crime family in Boston. Mary's life is completely turned around when she meets a young boy whose path she crosses when a professional hit goes awry." During the interview, Henson also questions why Hollywood doesn't create more leading roles for Black women in action films. In addition, she reveals her prowess with a firearm. Proud Mary hits theaters tomorrow, Jan. 12th.