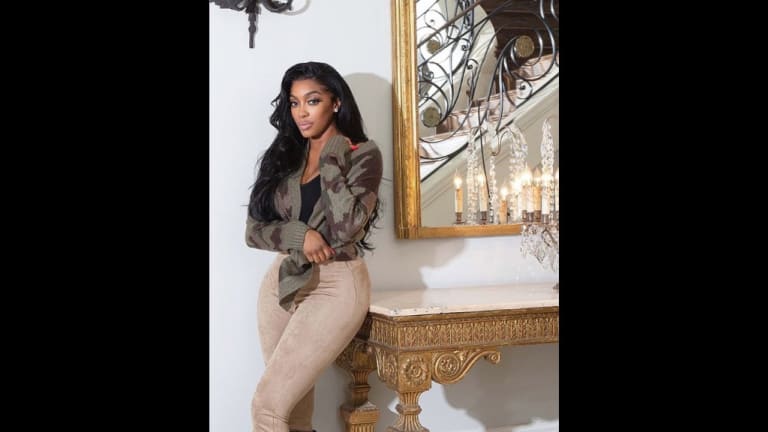 Heard on the Street: Porsha Williams Is Trying to Avoid the 'RHOA' Drama
Porsha Williams teased what fans can expect from season thirteen of The Real Housewives of Atlanta.
"We're still filming … We still have a lot to unpack. So many personalities. As soon as I think it's going to be a regular gathering, somebody gets their head blown off. I'm trying to stay out of the drama … I am not able to hold peace too well at certain points."
— Porsha Williams teased the 13th season of The Real Housewives of Atlanta in an interview with Extra's Rachel Lindsay. Bravo aired the season 13 premiere last night, and the cameras captured Louisville Metro Police arresting Porsha and others during a peaceful protest for Breonna Taylor outside Kentucky Attorney General Daniel Cameron's home. The episode also showed Porsha being teargassed during a protest for George Floyd in June in Atlanta. RHOA airs on Bravo on Sunday at 8 p.m.